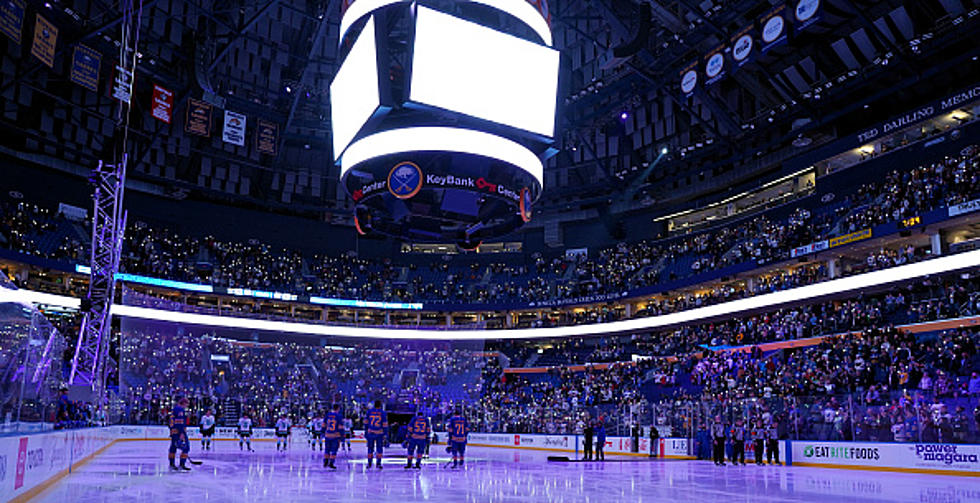 The Buffalo Sabres Wearing Fan-Favorite Jersey Tonight
Getty Images
Don't look now, but the Buffalo Sabres are on a roll. They've won three straight games and five out of their last six. Minus the disastrous game in Edmonton, the team has played very well and it seems like the organization is finally on the right path.
The Sabres are back in action at KeyBank Center tonight against the Washington Capitals and to celebrate a great Friday night fans, the Sabres are wearing a jersey we only thought they would wear once.
The Sabres said on social media today that they will be wearing their Heritage Classic jerseys for their game tonight in Buffalo.
It's amazing how much of a difference that Alex Tuch has made on the Sabres since coming over in the Jack Eichel trade. He grew up a Sabres fan, he cares about the franchise, and is playing well on the ice. He's a leading candidate for captain next season.
Peyton Krebs has also been impressive since coming over in the Eichel trade. Tage Thompson is on pace for 35 goals this season and has asserted himself as one of the best young forwards in the entire NHL.
Mattias Samuelsson has probably been the most underrated player since 2022 began. His play has been solid and rarely makes mistakes as a rookie. He's improved his skating and is a virtual lock for the Sabres top six D-men next season.
The Sabres are actually fun to watch again.
Buffalo Sabres Goalie Masks
Buffalo Sabres Captains Since 2000
LOOK: What major laws were passed the year you were born?
Data for this list was acquired from trusted online sources and news outlets. Read on to discover what major law was passed the year you were born and learn its name, the vote count (where relevant), and its impact and significance.