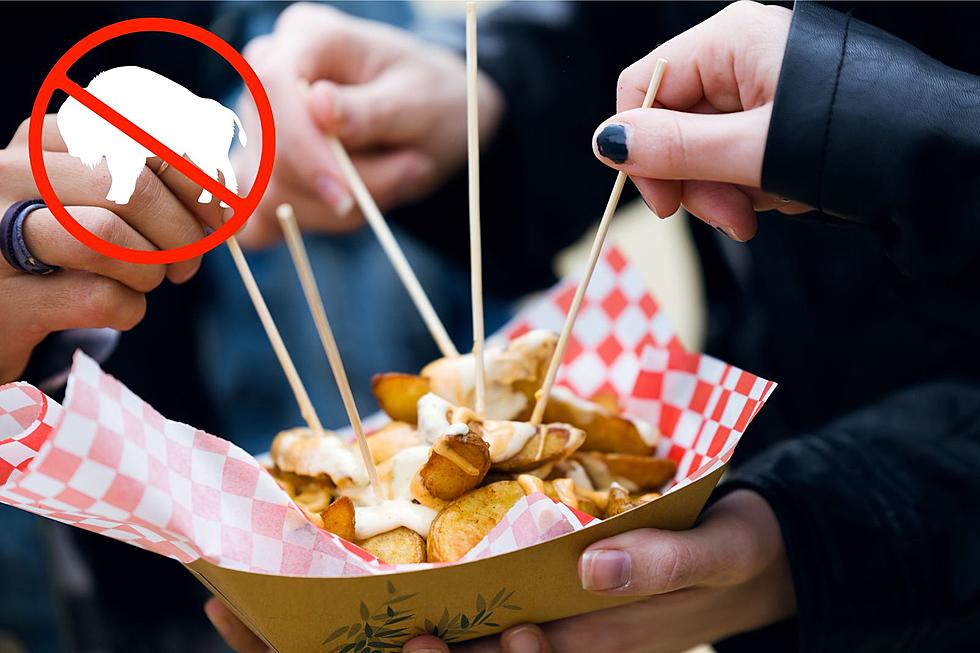 New Survey Says Buffalo's Not A Top Foodie City
Canva
Buffalo is a very diverse and proud city with a deep love for all it offers. So much so that there are murals that extort the fact that we need to keep Buffalo a secret, but because of our pride, we can't help but scream Let's Go Buffalo just about everywhere we go.
Whether we're Talking Proud or just saying Go Bills, to know Buffalo is to love Buffalo.
There is really only one thing that I can think of that Buffalo loves more than its football, hockey, and beer, and it's food.
Let's face it, if you ask anyone who's moved away from Buffalo what they miss the most, chances are they're going to say all the great-tasting food options that we have in the 716. In fact, let's not forget that Buffalo has the single best food festival in the entire country and arguably the whole world.
Knowing all of this and how great the food is in the 716, imagine our surprise when we found out that a recent survey did not rank Buffalo as a top city for food. In fact, we're not even in the top 25.
What City Is Ranked As The Top Foodie City?
The 2023 Best Foodie Cities In America Report was recently released by WalletHub, and it ranks more than 180 different American cities using more than 28 factors to determine which one is the most friendly to foodies.
They looked at all sorts of things, like the cost of groceries, the average price of wine and beer, the number of breweries, ice cream shops, and restaurants in the region, and other affordability indicators to come up with a scoring model.
The higher a city score, the higher it ranked as a foodie city, and when the score was all tabulated, Orlando, Florida, took the top spot.
This sort of makes sense since Orange County, Florida is a top tourist destination with the likes of Disney World and Sea World being there, you have to have lots of different food options.
Exactly Where Did Buffalo Rank?
Buffalo comes in at a paltry 41st place on this list, achieving a fairly good score when it comes to the diversity, accessibility & quality of its food options, but lags behind in affordability.
However the Queen City ranks on this list, we're sure they'd change their mind after they take a trip to the Taste of Buffalo.
RANKED - Top 15 New York County Fair Foods
New Yorkers love our County Fairs and all of the food that is served from Dutchess County to Niagara County and beyond. Sweet, sticky, fried and cheesy! Here are the Top 15 New York County Fair Foods as determined by YOU, New Yorkers.
Gallery Credit: Karolyi
8 Of The Best "Junk Foods" Made In Buffalo, NY
Gallery Credit: Brett Alan
15 Amazing Buffalo Restaurants For the Best Comfort Food
Check out some of the best places for comfort food in Western New York.