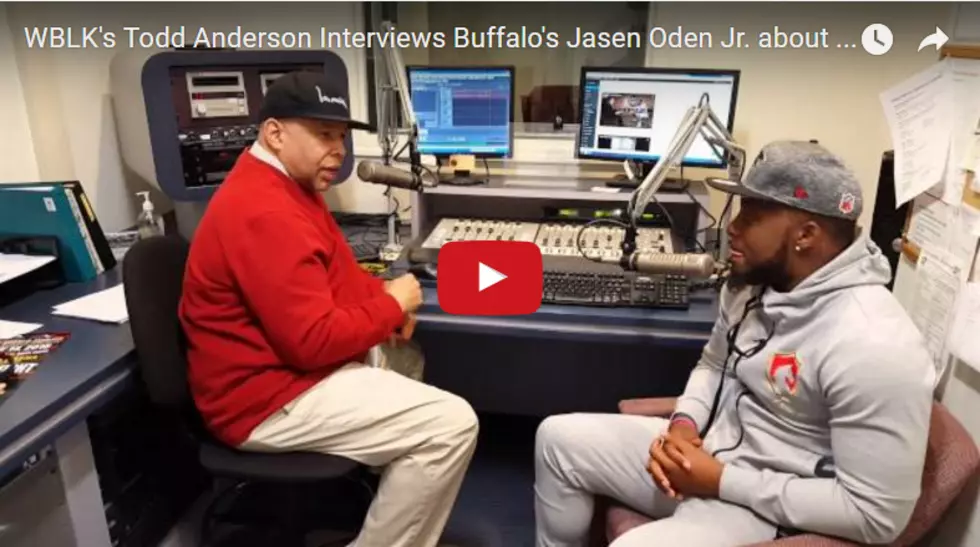 Buffalo Native Jasen Oden Jr. Joining NFL, Signed with Atlanta Falcons [VIDEO]
WBLK / Todd Anderson
Buffalo has many talented people, but pure talent will NOT get you into the National Football League. The odds are almost IMPOSSIBLE, especially for anyone underprivileged, with very few resources needed to attain that level of greatness; and by resources, I mean money, appropriate facilities to practice, a strong support system at HOME, a college education and sports affiliation...just to name a few.
Buffalo's Jasen Oden Jr. had ONLY some of those resources in his mom and dad and god father...the rest he had to do on his own.  Miraculously, Jasen overcame all the ODDS and has been invited and signed by the National Football League's Atlanta Falcons.
I had the honor and opportunity to sit down with Jasen, his mom, and his god father.

Jasen's Mom & God-Father:
WATCH JASEN'S "40" DURING TRAINING:.