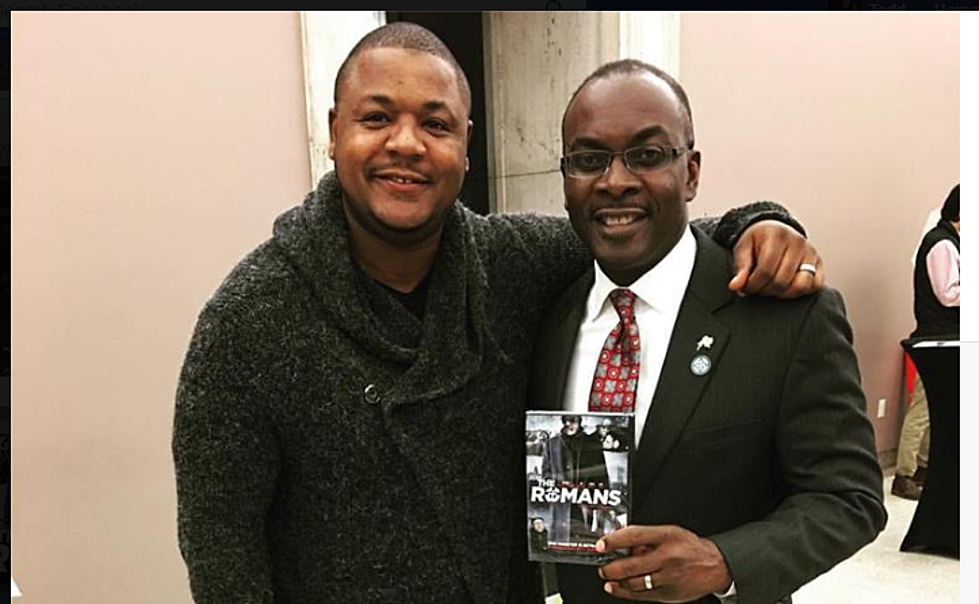 Buffalo Movie Producer Answers The Exact Same ARTVOICE Question Posed to Carl Paladino!
Facebook / Korey Green
Everyone is 'up in arms' about Carl Paladino's NEGATIVE comments in Buffalo's ARTVOICE Publication, but no one seems to be paying attention to the POSITIVE.
Buffalo Movie Producer, Korey Green, took a more positive approach in answering the question and should be applauded for his 2017 'Positive' Vision.
HERE'S WHAT KOREY GREEN SAID:
(Korey Green, Director / Co-Owner of Knucle City Films Response)
1. I would like to see people think more for themselves instead of letting media, social media and publications do all the thinking for them. Everybody has something to say on varies situations without any real knowledge on it. If you don't know what your talking about please be quiet! So the rest of us can listen to people who
Are actually knowledgeable in the matter….#educationmatters
2. Hate. Please in 2017 " Let there be no more hate"  I never seen so much hate over differences in my life! Live and let live and celebrate diversity! Love that people are different than you and we as humans can have a better understanding for one another.
3.  Go Byron!!! Although it would be cool to see Larry Quinn run but I know he would never do it..
4. Canal side. We as a city have been doing a lot of developing here so let's continue! Keep adding to the landmark and if we can get the Buffalo Bills here we will be ready!
When a tourist goes to NYC they have to see the statute of liberty. When a tourist comes to buffalo they have to see canal side!
Would you visit Niagara Falls Ny without checking out the waterfalls? I know I know I over did it lol