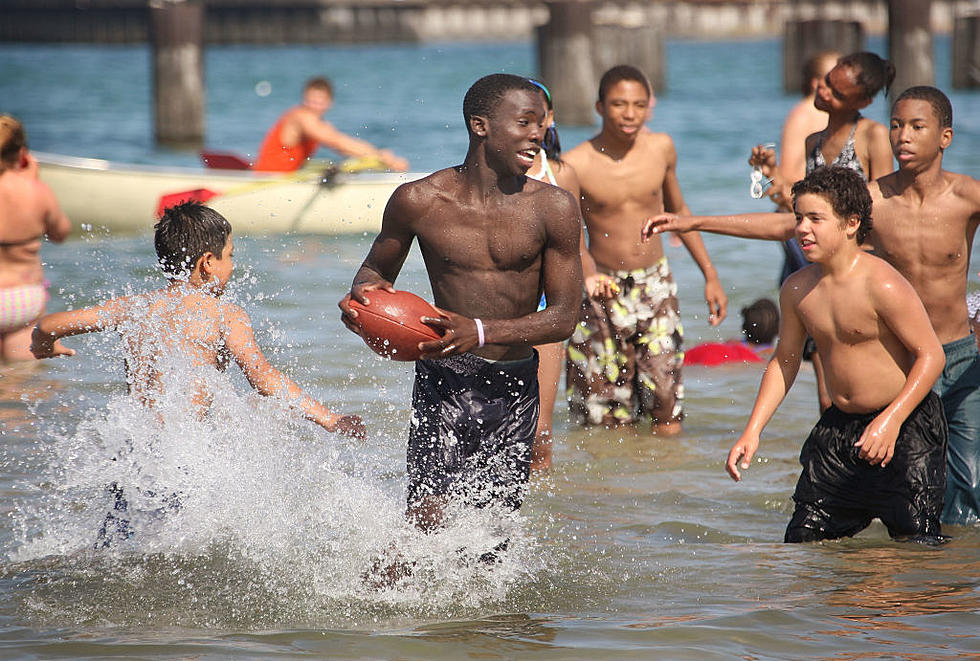 5 Things To Add To Your Buffalo End Of Summer Bucket List
Getty Images
As hard as it is to believe, summer is almost over.
Yes, yes, I know we're just now getting to August and that we still have several weeks left before the summer officially ends and we're on to fall. But, living in Western New York, we all know that winter is coming and it comes at you fast.
But before the cold weather returns to the 716, there is still plenty of time to enjoy all of the fun and sun that we get here in the Buffalo area.
If you're anything like me, you've spent a lot of time working extremely hard this summer and it's about time that you just go enjoy yourself.
So, let's put away the excuses and get outside to enjoy all of the great and fun activities that the 716 has for us (along with the 585, 905, and 416).
If you need a little help figuring out a few ideas of what to put on your Buffalo end-of-summer bucket list, I've got a few ideas for you.
Check Out These 5 Things To Do On Your End Of Summer Bucket List
These items below are what's on my list, please feel free to use them as a roadmap of where to go and what to do.
Visit An Amusement Park
Whether it's Niagara Amusement Park & Splash World, Six Flags Darien Lake, Seabreeze, Marine Land, or Canada's Wonderland, there are tons of great amusement parks all over Western New York and Southern Ontario. A few of these are on my summer bucket list and I hope they're on yours as well.
Go To The Fair
New York State has some of the best fairs in the country. We have access to both the Erie County Fair and the New York State Fair, both of which are top-notch. Make a whole weekend of it and have a ball with the family.
Go Catch Some Football
If there is one thing about Buffalo that we all know and love, is that this is a football town with a drinking problem and this part of summer also means that NFL Football is back. Between training camp, the preseason, and the start of the regular season, there is plenty of football to enjoy during the rest of the summer.
Go Hit The Beach
Being right on the Great Lakes means that we have access to some great fresh water with Lake Erie and Lake Ontario being just minutes from our houses. It's just about the perfect time to hit one of the many beaches that are sprinkled all around Western New York
Visit Niagara Falls
It's pretty easy for us to forget that we have a wonder of the world right in our backyard with Niagara Falls and millions of people come to Western New York to see it. Make a day trip out of it and wander around Niagara Falls USA or Niagara Falls Canada like a tourist.
Bonus - Take In A Bisons or Blue Jays Game
Even though Buffalo is a drinking city with a football problem, this is also a baseball-loving city. Our hometown Bisons, and the affiliated Blue Jays, are some good baseball and they're both just waiting for you to head to the field to check them out.
These are all things on my summer bucket list, what are some things that you can suggest?
6 Jaw Dropping Waterfalls To Visit This Summer In New York
8 Beaches To Take Your Dog This Summer
There are so many beaches around Western New York, and plenty of these areas love dogs! Based on your votes, these are the best beaches to take your dog this summer.
Micah Hyde's 3rd Annual Charity Softball Game
Star NFL Defensive Back Micah Hyde was joined by several other members of the Buffalo Bills for Hyde's 3rd Annual Charity Softball game at Sahlen Field in Downtown Buffalo.