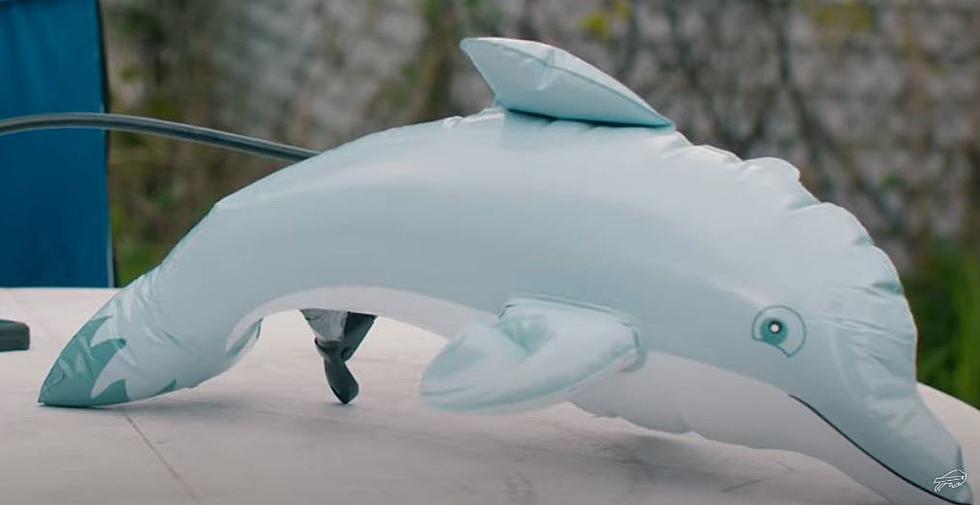 Buffalo Bills Win the Internet With AMAZING 2021 Schedule Video [WATCH]
Credit: Buffalo Bills YouTube
The 2021 NFL schedule officially came out on Wednesday night at 8 p.m. and while many fans knew the games before the official announcement (due to reports on social media), it's still fun to see the games revealed by the league.
Over the last few seasons, the Buffalo Bills have decided to create a fun schedule release celebration video that they post to their social media accounts, and the 2021 version is probably the best one they've ever done.
The Bills posted a video over five minutes long, with a different scene cut for every individual game. For instance, the Bills play at the New Orleans Saints on Thanksgiving this season. The Bills filmed a steamroller crushing a trumpet!
The arrows through the apples (New York Jets). The lawnmower ripping up the terrible towel (Pittsburgh Steelers). The Woody doll from Toy Story getting rocketed (Houston Texans). Then you have the can of clam chowder getting pulverized (New England Patriots).
Check it out below!
The entire week 1 schedule was released on Wednesday morning and the Bills will open at home against the Pittsburgh Steelers at Highmark Stadium in Orchard Park.
Personally, I think this schedule is pretty close to perfect. Maybe an extra home prime time game would have been nice, but it's not surprising based on the Bills' home opponents for 2021.
Now the hard part; waiting another 3-4 months for the season to kick off. I'm sure Bills Mafia is ready now.
A Photo Review Of The Bills Season
8 Throwback Buffalo Bills Collectibles
13 Pictures That Show Just How Crazy and Loyal Buffalo Bills Fans Are