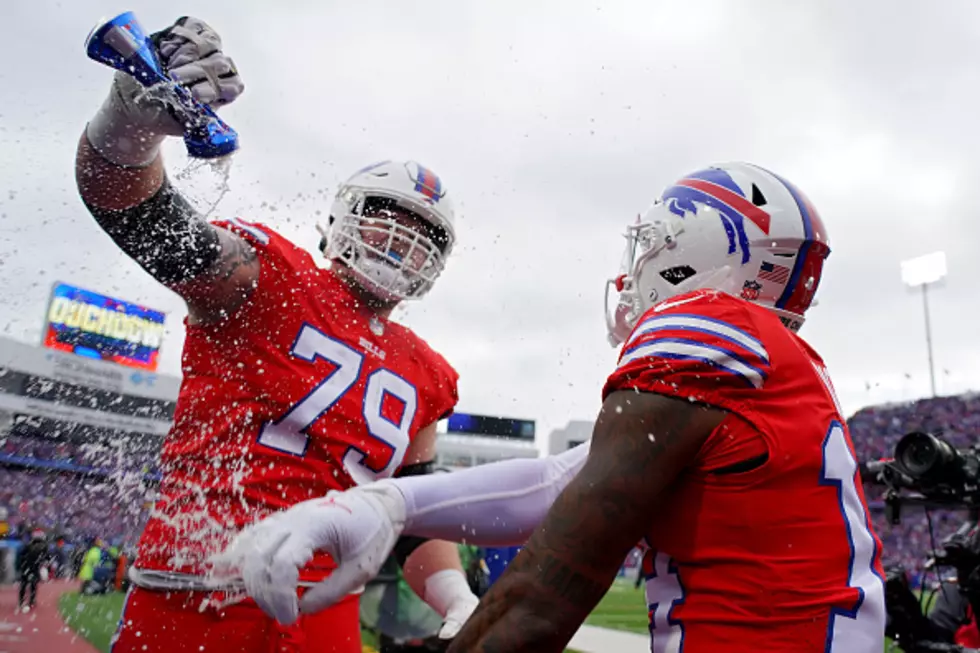 Buffalo Bills Player Says He's Stuck in Game Day Traffic
Getty Images
The Buffalo Bills play the Tennessee Titans at Highmark Stadium tonight at 7:15 pm. The game is the home opener for the Bills in Orchard Park and will be aired live on ESPN.
The fact it's the home opener means that the game day traffic was going to be awful, even more so than an average October home game, but the traffic in Orchard Park and even extending out to other suburbs is especially horrendous.
Word is that many fans cannot even get close to Highmark Stadium because of the traffic and yes, that even includes Bills players themselves.
According to Bills starting right tackle Spencer Brown, he is currently stuck in traffic trying to get to the stadium.
He emphasized that he loves Bills Mafia but he said he might have to pedal next time.
I remember Stefon Diggs saying last year he needed an escort from the police to get to the stadium in time, which was the 2021 home opener against the Pittsburgh Steelers.
Any Bills home game is always traffic central. But you add in the fact it's the home opener, on prime time, the team is the best in the NFL and it's a weekday...and you have a very hectic traffic game day. There are also fans going to the stadium who don't even have tickets, they just want to be part of the tailgate party.
If you have not left yet to go to the game, then going right now might be a good thing to do.
15 Things You Should Never Do at a Bills Home Game
Things that are a no-no to do at a Buffalo Bills home game.
8 Reasons 1pm Games Are Better For The Buffalo Bills
The Best 50 Ice Cream Places in Western New York
The warm weather means ice cream season is just about here.