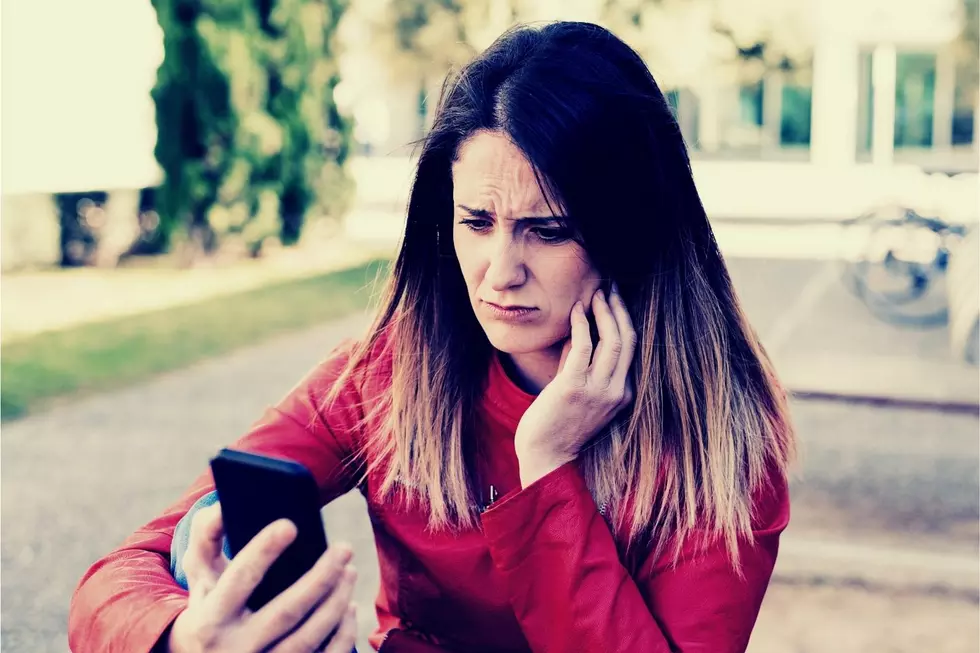 This Scam Almost Ruined My Buffalo, New York Apartment Search
Canva
Apartment hunting in Buffalo is really, really frustrating.
I've been searching for a new place to call home for a while now, and honestly, I'm getting pretty fried from looking. It's hard to find the perfect place that's in the area I want to live in, that's in my price range, and has the amenities that I'm looking for. Then, when I think I've found my perfect match on Zillow, Trulia, or Rent.com, it gets immediately snatched up sight unseen, or even worse - the landlord doesn't get back to me at all.
That's why when I thought I came across the perfect place on Craigslist, I was tired and desperate enough to reach out and almost fall for a classic Internet scam.
I've moved to many apartments over the years, so I'd like to think of myself as smart enough to spot a scam - and honestly, this listing did seem a bit off. The photos were so perfect they seemed photoshopped. The kitchen was absolutely gorgeous without a hint of wear and tear like it was straight out of HGTV magazine. The price was way too good to be true.
(It wasn't this exact picture, but pretty dang close.)
However, after being exhausted by this never-ending search for a new place, I ignored the feeling in my gut and texted the phone number listed in the ad to see if this dream apartment was still available.
In an hour or so, I received a text back from a 518 area code. Albany area? "Hmmm," I thought. "That's weird. But lots of people have out-of-area phone numbers…"
After a few more texts back and forth, I knew for a fact this was definitely a scam. Not letting me see the apartment first? Wanting me to fill out an application with personal information? Sure, the website looked legit enough - but I had never heard of rentalusacorp.com and nothing came up when I googled it.
I shut the conversation down immediately and didn't respond back after their last text.
Then last night, another mysterious text popped up - this time from a 917 area code. Assuming it was a wrong number from some poor guy who got a fake number while out at the bar, I did my good-person duty and let them know.
I was taken aback by their aggressive response - is this a scorned ex with a new phone number? Why are they acting so mad at me and desperate?
It suddenly clicked - this is the same person I texted the day before about the apartment - they were just using a different number. This scam artist was too dumb to realize they were texting me from one of their other fake numbers. And what were they even talking about? Craigslist code??
Then, it got even weirder.
Yeah, no thank you. I will not text you back a sketchy "craigslist code" from another random area code. Instead, I got to googling and found out that I definitely should have trusted my instincts.
This is a common trick used by scammers.
That last random text I received was actually from Google Voice, Google's phone service. And that "craigslist secret code" is actually a verification code that would allow them to create a new Google phone number. With the new phone number you now gave them permission to get, they could gain access to your Google account and use it to scam others.
Keep in mind that it's not just responding to an ad on Craigslist - providing your phone number on any public website or platform (Facebook, dating apps, ads, etc.) could leave you at risk for this scam.
I (hopefully) won't have my account compromised, because I absolutely didn't text that code back to this jerk. However, if this has happened to you, some steps you can take to protect your private information can be found at HowToRemove.Guide.Com.
Shame on you, scammers, for trying to take advantage of people in a desperate situation just trying to find a place to call home in the City of Neighbors.
The Most Expensive Home For Rent in Buffalo
The current most expensive home for
rent
in Buffalo.