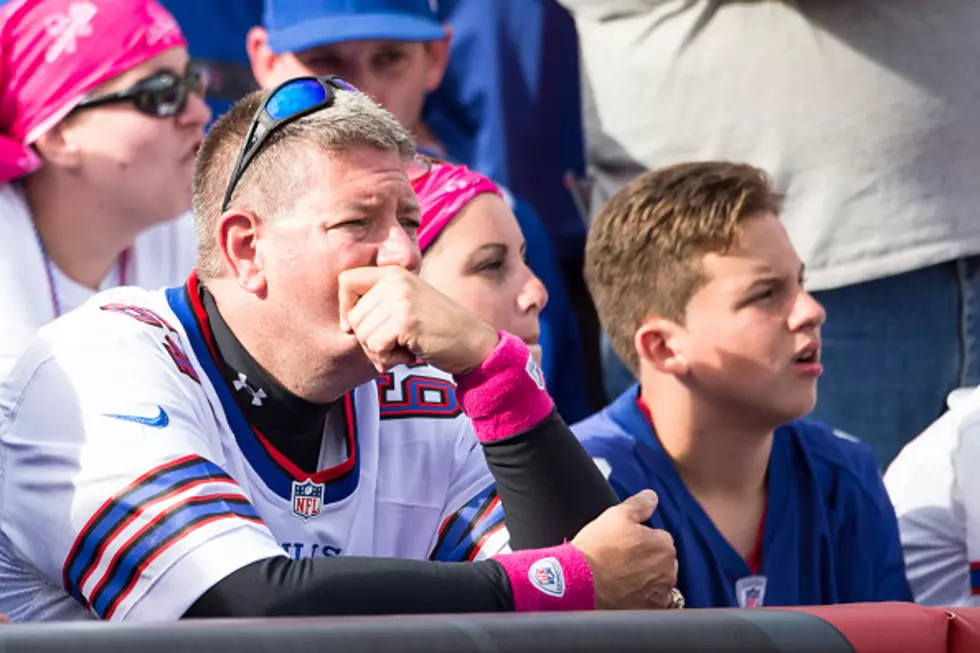 Blame The Ghost – Supernatural Force Is to Blame for Buffalo Bills 3-4 Record!
Photo by Brett Carlsen/Getty Images)
I know it sounds as funny as it looks, but it just may make sense after I explain it to you. For a team with a 3-4 record on a bye week, the Buffalo Bills have a lot to be thankful for this coming Thanksgiving.
According to WGRZ, this Halloween weekend, I no longer am blaming the GM, coach and the quarterback for the Buffalo Bills' eternal state of woe. I'm blaming supernatural forces, thanks to reading a new book Cursed in New York: Stories of the Damned in the Empire State, by Rochester author Randi Minetor.
Minetor's tomb, 'er tome, is a fun read about lots of ghostly places and events, a cavalcade of curses and clairvoyance from Niagara Falls to Long Island.
Sports fans will especially like the chapters spent on curses associated with the New York Rangers, Knicks and Belmont Park, where this year the Curse of Mamie O'Rourke ended with American Pharaoh's triumph in the Triple Crown.And of course, there are the Bills, who are in a netherworld of their own.
Do you think this makes a bit of sense? Let us know in our comment section below!