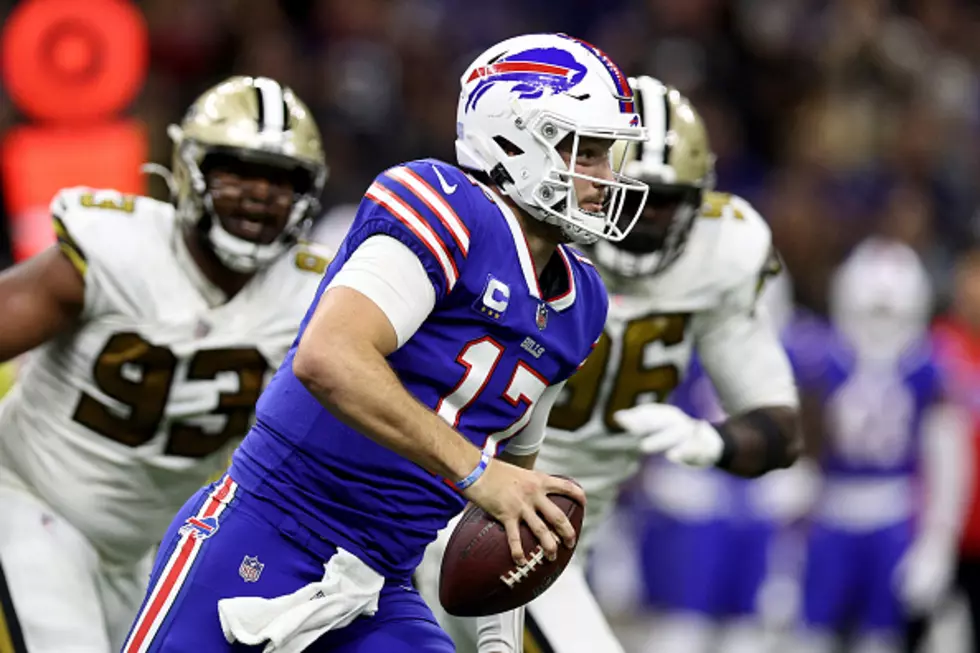 The Buffalo Bills Could Soon Be Playing on Black Friday
Getty Images
The 2022 NFL season will kick off four weeks, when the Buffalo Bills visit the Los Angeles Rams for Thursday Night Football on September 8th. It marks the first time the Bills will ever play on the traditional opening night game of the NFL season.
The 2022 NFL season will also feature three Christmas games for the first time ever, after playing two Christmas Day games in 2021 (Cleveland at Green Bay, Indianapolis at Arizona).
As for the Bills, they will play on Thanksgiving for the third time in four years when they visit the Detroit Lions for the 12:30 pm slot game. But will the Bills soon be playing on another holiday?
Normally, the only football games on Black Friday (the day after Thanksgiving) are college football, which is tradition. That will be changing by next fall.
According to Pro Football Talk, the NFL is planning on having a game on Black Friday; with more Black Friday games to follow after the 2023 season.
Considering the Bills are one of the league's best teams and draw big numbers in ratings and away attendance, it's reasonable to assume they will be part of that Black Friday game in the not-so-distant future. I doubt it's next year, however, as they have already asked the Bills to play on Thanksgiving in back-to-back years.
This means the NFL will have games on Thursday, Friday and Sunday for Thanksgiving Weekend, starting in 2023. Would you be okay having the Bills play on Black Friday? Is it better than playing on Thanksgiving?
8 Reasons 1pm Games Are Better For The Buffalo Bills
One Sentence That Will Immediately Enrage Buffalo Bills Fans [LIST]
CHECK IT OUT: 100 sports records and the stories behind them