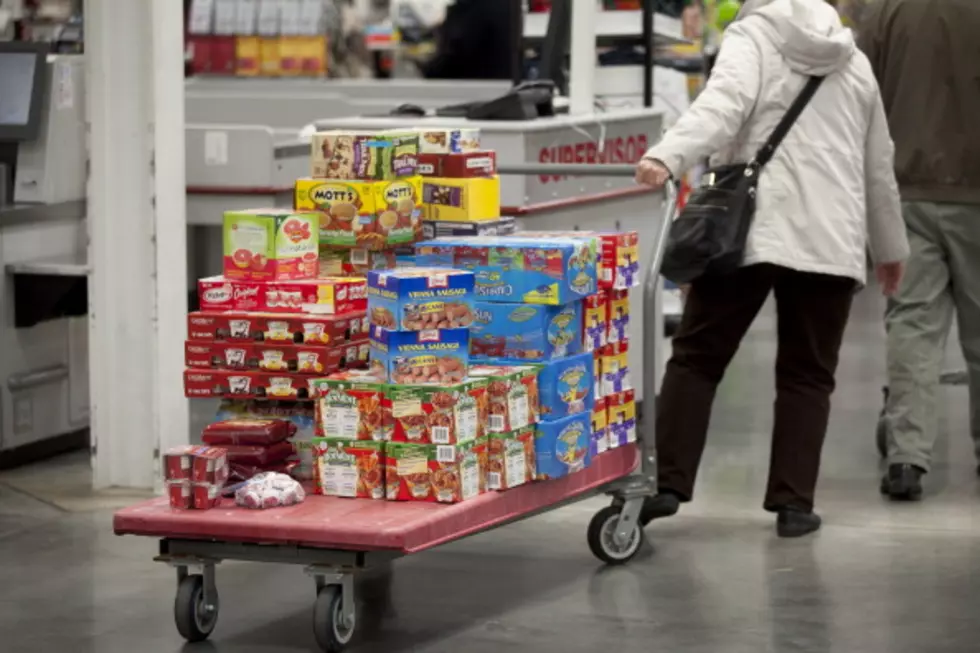 Don't Make This Bonehead Mistake At BJ's In Western New York
Bloomberg via Getty Images
If you shop at a BJ's supermarket, there are definitely some benefits. However, because you are buying in bulk, a standard size shopping bag doesn't make sense. Most people use their cart from the time they grab the items from the shelf until they get them in to the car. But here is a bit of advice that I learned at checkout from a veteran BJ's employee.
When you arrive at the checkout with your cart full of things, remove the smaller items and place them on the conveyor belt and leave the larger items like cases of water in the cart. The cashier has a remote scanner to use to get those larger items. But after the smaller items are scanned on the counter or conveyor belt, let the cashier place them in the cart for you. Although you are trying to be helpful, you are most likely just getting in the way.
The BJ's cashier that I was speaking with told me that too many customers mess up the organisation of the cart and when they interfere it actually makes things take longer at checkout.
It makes sense. The cashier has packed the mismatched sizes of boxes and cans and bottles in our cart so well it made it easy to unpack in the parking lot at the car! I wish we could have had the same help loading the vehicle. That did not go as well as I had hoped.
I am sure you encounter the same type of things at your job. You have a routine and an efficient way of doing things and if anyone were to try to "help" it would throw off the entire process.
$1.8 Million Home For Sale in Clarence
Step inside the most expensive home
for sale
in Clarence.
Buffalo Country Music Concerts in 2022
Concerts in Buffalo, NY? Here is a list of the shows coming to the Buffalo and Rochester area, such as Morgan Wallen, Keith Urban, Thomas Rhett and Luke Bryan.
Buffalo Bills Themed Cozy Coupe