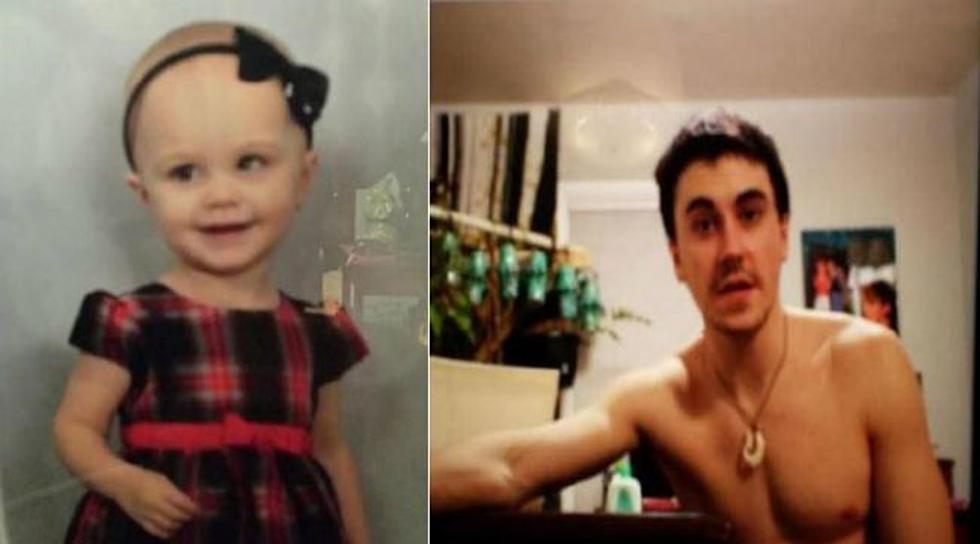 AMBER ALERT: 21-Month-Old Missing From Syracuse
WIVB TV
The Syracuse Police Department has activated an AMBER Alert following a child abduction near Valley Drive around 10:57 p.m. on 2/20/2016.
The abducted child is 21-month-old Maddox Lawrence with blonde hair and brown eyes.
The suspect, Ryan Lawrence is a white male, approximately 24-years-old with brown hair and brown eyes. He is around 5'11" tall and weighs about 170lbs. Lawrence has a Zodiac tattoo on his right hand, and a round burn scar on his lower right leg.
According to police, Ryan Lawrence, the baby's custodial father left home with Maddox after leaving information that he was going to harm himself and possibly his daughter. Ryan is said to have a history of mental health issues and is emotionally unstable.
The last known location of the two was possibly at a parking lot at Destiny USA.
Anyone with information on this abduction is asked to call the Syracuse Police Department at (866) NYS-AMBER or dial 911 to provide information.