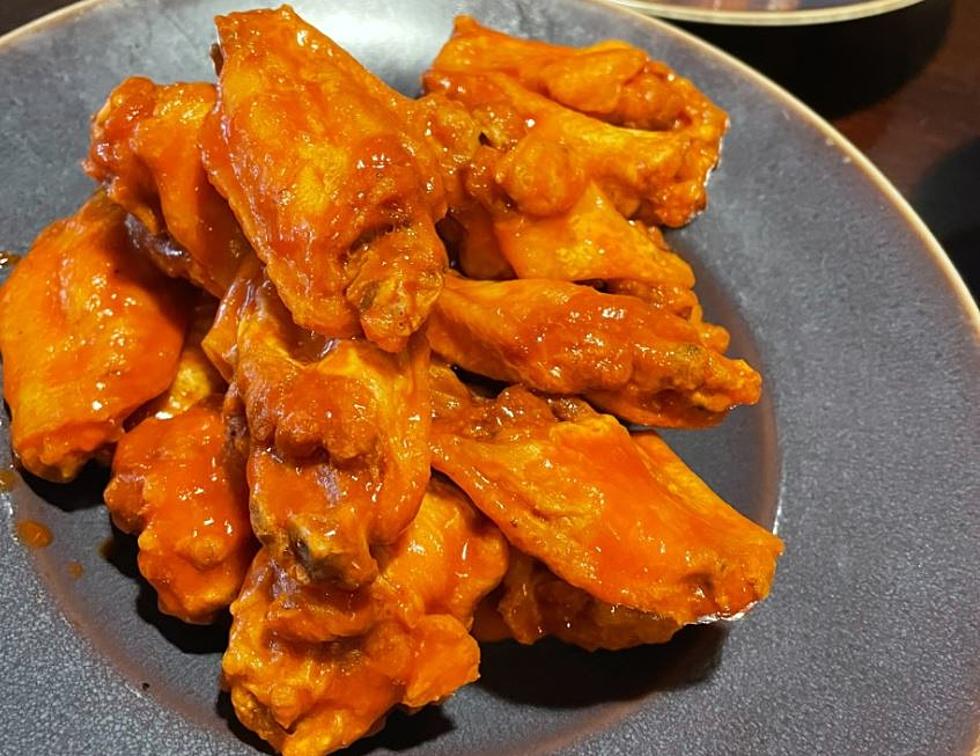 Amazingly Cheap Wings Are Available In New York
Photo Credit: Dave Fields/TSM 2021
Over the past 18 months, we have seen the cost of pretty much everything shoot through the roof including our favorite foods.
Chicken Wings were one of those foods and many places across the country started charging for wings at Market Price. It is the same thing most restaurants do for seafood.
Market price is based on supply and demand. If there is a certain food that has a low supply and demand is high, the cost goes up. Ever since COVID-19 impacted the United States, we have seen the cost of chicken wings go up and up.
Well, we might have found the cheapest wings in the entire state of New York if not the entire East Coast.
50 Cent wings. Yes...50 cent wings. They are available at My Dad's Restaurant on the corner of Main and Transit and they are part of their daily happy hour from 2-5 pm.
We were driving my soccer Avry to soccer when we saw their sign hanging on their outdoor patio. I thought it was a mistake at first since most places are charging anymore between 12-17 dollars for 10 wings.
During the happy hour at My Dad's restaurant, 10 wings will only cost you $5 bucks.
Plus they have drink specials too. We went and ordered 30 wings and my wife and I had two drinks each and our bill was less than $40.
The wings are good too. They are medium size and crispy. We order half medium and half hot and I will tell you the hot is definitely hot.
So if you are looking for some good wings and looking to save some cash, check out the .50 cent wings at My Dad's Restaurant.
Buffalo Bill Inspired Chicken Wings
Buffalo is the home to the Chicken Wing and one of the best football teams in the NFL, so why not put the two together.
Western New Yorkers Favorite Wing Sauce Besides Hot, Medium, Or Mild
Thinking about going on a wing adventure check out some of the outside-the-box wing sauces.
7 Places For Wings In Buffalo Only Locals Go To
Locals only visit these places for wings for a reason; they're phenomenal.