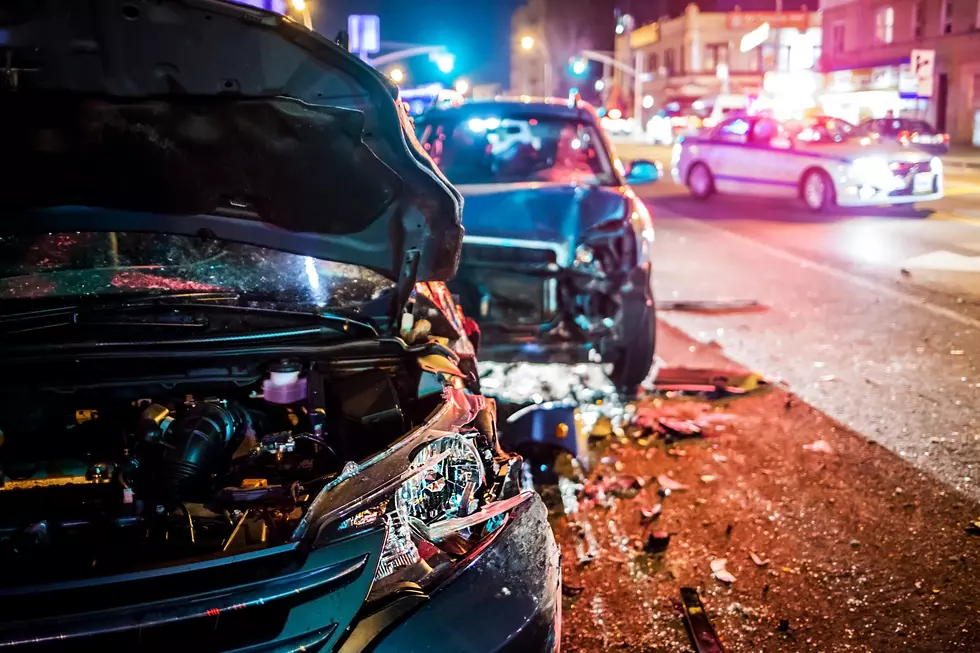 Major Accident Threat For Drivers In New York State
Credit: GummyBone
You may have noticed that there has been a spike in accidents recently, and there's a reason why. 
Listen to Clay & Company On 106.5 WYRK
Traffic Tracker Dave Cash with Channel 2's Daybreak indicated that there were at least four deer-vehicle collisions in the surrounding Buffalo area on Monday, and there may be a reason: the likelihood of hitting a deer changes by day, season, and lunar cycle.
This time of the year is when deer are roaming out more than any other time of the year. 
State Farm analyzed reports made to their insurance company over the years, and they found that drivers in the United States have a "1 in 116 chance of hitting an animal" with 90% of those accidents involving a deer. 
In New York, 1 in 133 people will hit a deer this year, but the chance doubles during deer season. 
The peak for deer is usually in the month of October, which is right around the corner. 
Western New York's total population was last reported to be 2,800,878, which means there will be about 10,530 drivers that will collide with a deer at some point this year (if we assume that all adults in the community have a vehicle, though it's worth noting that not everyone does).
When asked about deer-vehicle collisions in Western New York, Traffic Tracker Dave Cash said, "On average this time of year, there are far more than that over the course of an overnight & early morning."
If you have to drive to or from work during that time, be cautious on the roads, and remember that deer always travel in packs.
If you do happen to hit a deer, do not approach the deer. A friend recently hit a deer near the airport and attempted to approach it – when all of a sudden, the deer perked up and ran away. Hitting a deer may just stun it, and it can be dangerous to approach it right away if that is the case. 
5 Must Have Items For Your Car In The Winter
Winter is coming to WNY, make sure you have everything you need when you are on the road.
24 Photos of the Most Beautiful AirBnB (Near Carrie Underwood Property)
You can hammock from 100' high at this AirBnB in Christian County, Kentucky. Take a look at some of the pictures, but be warned if you are scared of heights.
This Hand Signal Could Save You From A Scary Situation
TikTok is working to protect us from domestic violence and other scary situations with this hand signal.