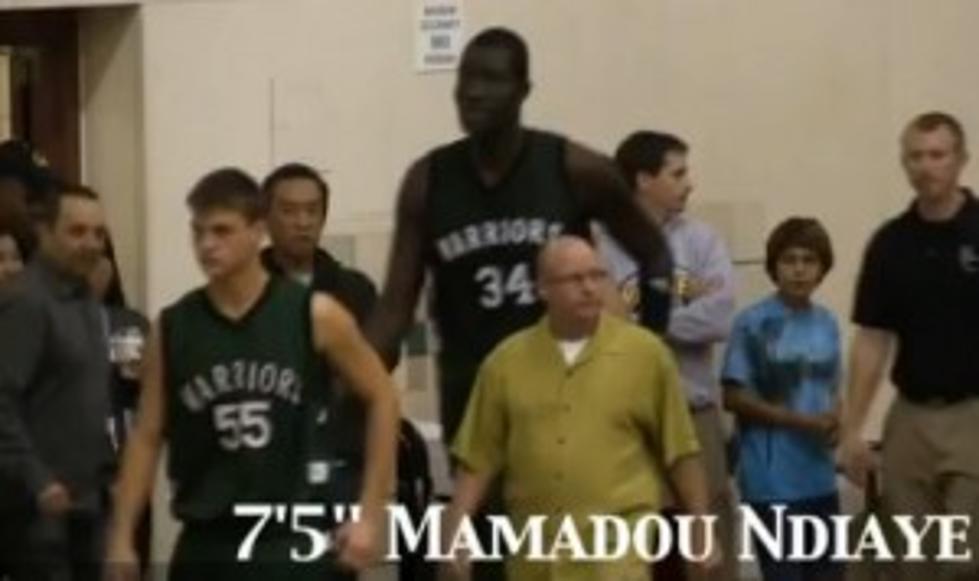 7-Foot-5 Basketball Phenom and He's Only 17 Years Old [VIDEO]
At 7' 5" tall, Mamadou Ndiaye is a force most high school basketball players never signed up for. Being more than a foot taller than most of his opponents really has its benefits when you're trying to standout in the crowd.
We haven't seen such domination in high school basketball since Lebron James played for St. Vincent–St. Mary High School in Akron, Ohio.
College coaches must be drolling over Mamadou, maybe a few pro teams too.