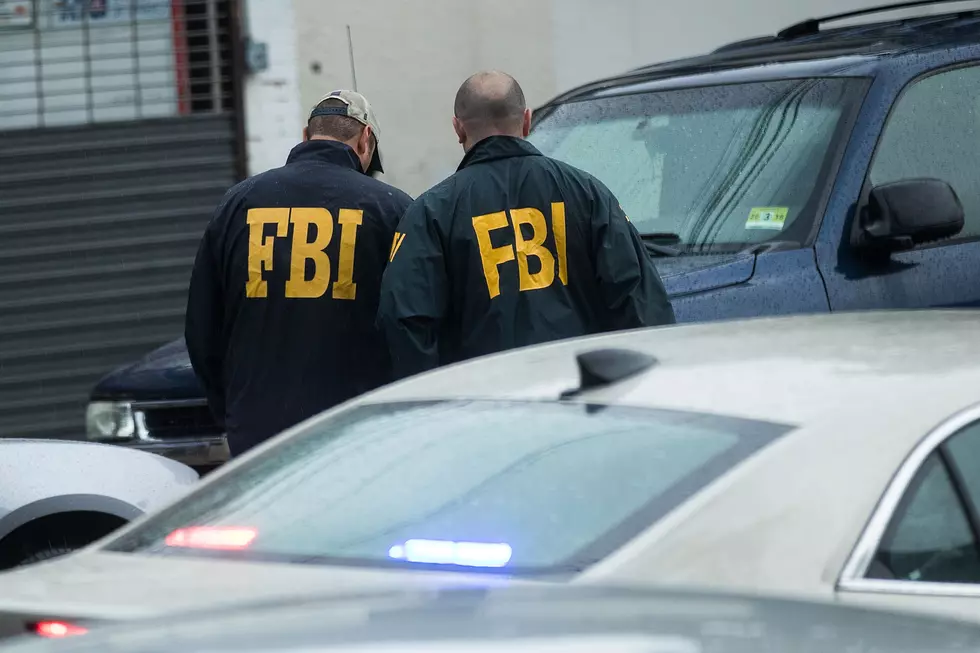 These Are the 5 Women on the FBI New York's Wanted List [Photos]
Getty Images
Here are 5 women fugitives on the FBI's wanted list in New York. There is a reward of up to $100,000 for the arrests of some of these suspects.
1. Cheri Laverne Dalton, from New York, NY, is wanted by the Federal Bureau of Investigation. She was allegedly involved in the armed robbery of a Brinks Armored Car on October 21, 1981, in Nanuet, NY. Over a million dollars - $1.6 million, to be exact, was taken during the robbery. Two police officers and a security guard lost their lives in the attack and one guard and two officers were wounded. Dalton was indicted by a federal grand jury on the following charges,
Violations of RICO Statute, Interference with Interstate Commerce by Robbery; Obstruction of Justice; Armed Bank Robbery; Bank Robbery Killings; and Aiding and Abetting.
She is described as a Black female with dark brown hair and brown eyes. She is between 5 feet 8 inches and 5 feet 10 inches tall and weighs 150 pounds. She is presumed to be in Cuba, where she is involved with the hip-hop scene.
2. Catherine Marie Kerkow is an alleged hijacker. The FBI in New York wants her in connection to the hijacking of Western Airlines Flight 701 on June 3, 1972. The plan was set to fly from L.A. to Seattle. Kerkow was a member of the Black Panthers. After allowing the passengers to exit the plane, she and another hijacker forced the crew to fly the plane to Algeria. They were granted political asylum for the crime. On January 25, 1975, Kerkow and her accomplice traveled to France, using fake passports. Although her co-conspirator was arrested, her whereabouts remain unknown. She has been charged with air piracy. On June 5, 1972, a federal arrest warrant was issued for her in the United States District Court, Eastern District of New York.
Kerkow is a white woman with brown hair and eyes. She is 115 pounds and stands 5 feet, 5 inches tall.
3. Donna Joan Borup is wanted, a member of the May 19th Communist Organization, is wanted for allegedly throwing acid into the face of a Port Authority Police Officer. The attack took place at an anti-apartheid protest at JFK International Airport. The incident left the officer partially blind. She was arrested, charged with riot in the first degree and assault in the first degree. She was released on bail but skipped her 1982 trial.
Borup is a white female. She is between 5 feet, 4 inches and 5 feet, 6 inches tall. Her hair is brown, but may be greying with brown or blue eyes.
Ann Kibalo may wear eyeglasses when driving. Her last known address was in New Hyde Park, New York. The Kibalos may be traveling with a 12 pound, red, mini Spaniel dog named Vodka.
5. Ann Kibalo is a mother, who is wanted by the New York office of the FBI for parental kidnapping. On February 3, 2001, she allegedly did not return her daughter Samantha after a court-authorized visit. Her ex-husband, the girl's father, had custody of Samantha. No one has seen Kiablo or her daughter since then. The United States District Court, White Plains, NY, issued an arrest warrant for Kibalo on January 15, 2002. If apprehended, she is facing a charge of unlawful flight to avoid prosecution and possibly other charges.
She is a white woman with brown hair and blue eyes. Kibalo is 5 feet tall and weighs 120 pounds.
5. Flora Mahmood is on the FBI New York's wanted list for parental kidnapping. On November 6, 2004, she allegedly took her son, Mohammad Hussain Metla, Jr. to Dubai. Custody of her son had been granted to the boy's father. A grand jury in Middlesex County indicted her on a charge of interference with custody.
On or about December 15, 2004, it is alleged that Mahmood departed Dubai and traveled to Lahore, Pakistan, where she may still be residing with her son. After a final judgment of divorce was issued between Mahmood and her husband, he was awarded legal and physical custody of the boy. On May 17, 2007, a federal arrest warrant for Mahmood was issued in the United States District Court, Eastern District of New York, Brooklyn, New York. ~ New York FBI
Mahmood is a central Asian woman. She has black hair and brown eyes. She is 5 feet, 6 inches tall and weighs 133 pounds.
Top 10 Zip Codes Where Sex Offenders Live
15 NY Girls Have Gone Missing in August