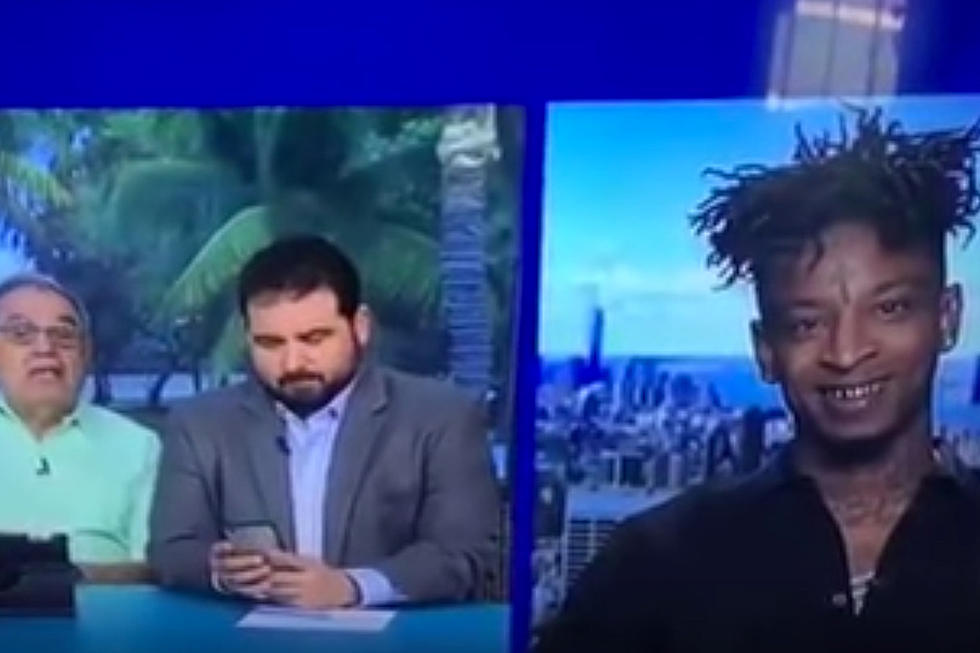 21 Savage Super Villain Memes Take Over the Internet
YouTube
In addition to being a trend setting rapper, 21 Savage can now add walking meme to his resume. The ATL rapper became the subject of Internet comedy last year when he responded to a question from DJ Vlad about the signature tattoo on his forehead. "Issa knife" memes and videos were everywhere online for months and now, fans of the "X" rapper have new material to joke on.
When Sav appeared on a recent episode of ESPN's Highly Questionable last week, his sly smile and wild hair on camera sparked the Internet to equate the rapper to a comic book super villain interrupting a news broadcast to share his plot to take over the world. The diabolical hand-rubbing gesture Savage repeatedly did certainly helped paint the picture. The memes started circulating online ever since and have even caught the attention of pop star Justin Bieber. Biebs Instagrammed one of these memes with the simple caption of "hilarious."
All jokes aside, 21 Savage is making serious moves this year. The former XXL Freshman officially signed to Epic Records in January and plans to head out on his first headlining tour, aptly titled Issa Tour. 21's 29-city trek kicks off late next month and the ATL rhymer plans to bring Young M.A., Tee Grizzley and Young Nudy along on the road.
Check out the original ESPN video and some hilarious tweets of the sinister 21 Savage below.
See Behind-the-Scenes Photos of 21 Savage at 2016 XXL Freshman Class Cover Shoot