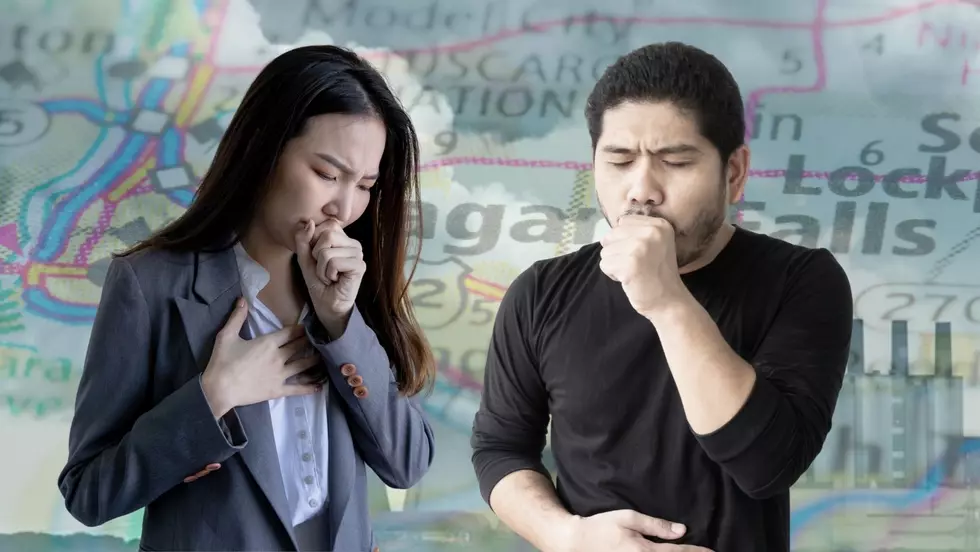 This Western New York Town Has The Worst Air
Photo Credit: Canva Image
A lot of people have been overlooking this part of the weather forecast, and it may be the reason you are struggling to breathe as easily as you might have been earlier in the year.
Listen to Clay & Company, Every Weekday Morning On 106.5 WYRK
On your phone's weather app, you may have noticed that there is one category designated for "Air Quality."
Usually, it will alert you if the air quality is unhealthy for sensitive groups near your geographical location, but someone in Western New York noticed an interesting bug in their app over the weekend. 
"Why is Niagara Falls and Lewiston's air quality so bad? 152 & 162 compared to Buffalo's 58. 150 and higher is considered unhealthy and potentially can have negative effects on vulnerable populations like children, elderly, etc." the person wrote on Reddit. 
Eventually, the person realized that there was a bug with that particular reading, because other websites were showing more realistic values. However, ozone was still listed to be a contributing factor to the state of our air quality in Western New York. 
After researching from a few different sources, the most specific readings for air quality came from IQAir, which determined which cities are the most polluted in the state – many of which are in Western New York. 
Based on the IQAir weather map, the most polluted city in New York is Amherst, with air quality listed at moderate but close to unhealthy for sensitive groups.
The 10 most polluted cities were listed as follows:
1. Amherst
2. Carthage 
3. Fredonia
4. Naples
5. North Tonawanda 
6. Webster 
7. Cortland West
8. Rochester
9. Buffalo
10. Saranac Lake
It's kind of shocking to see so many cities and towns in Western New York have made this list, but this may shock you more: where is the cleanest air in Western New York?
According to air quality readings, you will breathe the cleanest air just east of Cheektowaga, in Sloan and Winchester. 
You can stay up to date on the air quality by clicking here and following the IQAir map. 
*Air quality readings were last updated July 12 @ 9:31 am.
25 Underrated WNY Restaurants You Need to Visit
So many hidden gems in Buffalo for food. Here are 25 places you should be visiting.
12 WNY Words That Out-Of-Towners Struggle To Pronounce
12 Jobs In WNY That Shockingly Pay In $1 Bills
If you have ever had one of these 12 jobs, you are more than aware than you can leave with a nice stack of $1 bills by the end of your shift, but if you haven't worked in one of these positions, this list may shock you.