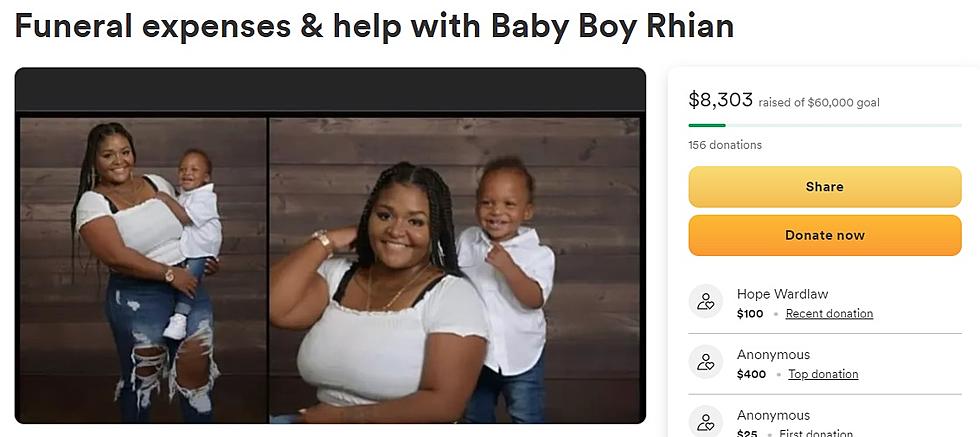 Family Of Buffalo Woman Killed In Concert Stampede Needs Help
Rhondesia Belton GoFundMe
On Sunday, March 5, 2023, a concert ended in tragedy as a panicked crowd surged toward the exits at the Main Street Armory in Rochester. That surge turned into a near stampede and resulted in the deaths of 3 people and several others with various injuries, some of which were severe.
Some of the initial reports stated that the stampede started because there was some gunfire, but police officials and several people inside the venue at the end of the concert said there were no shots fired or anything that remotely sounded like it. Multiple state and local agencies have been investigating the cause of the crowd surge and the results of those investigations haven't been released yet.
Buffalo's Rhondesia M. Belton Among Those Who Died
Rhondesia M. Belton of Buffalo is one of the three women who lost their lives that night in Rochester. Belton was a 33-year-old mother of a young son and had a career in public service working for the City of Buffalo Traffic Violations Agency.
Her death leaves the family in Buffalo to try and pick up the pieces, along with trying to make arrangements for the care of her son who now no longer has his mother.
To help with the costs associated with the funeral and supporting her son going forward, Belton's mother, who was affectionately called Desia, has set up a GoFundMe account to raise money.
If you knew Rhondesia you know she was loving, caring, sweet, giving fun a ear to listen. She was a loving sister, a mother, a daughter, a friend and a friendly face who brightened up a lot of people world. so please help me raise money to lay my sweet child to rest, and to help her child ,my sweet sweet grandbaby through this nightmare and journey that he has to face.
-Rhonda Vick, Mother of Rhondesia M. Belton
You can click here to find the GoFundMe.
What's Happened In Rochester In The Meantime?
Since the concert, Aisha Stephens, a 35-year-old woman from Syracuse, and Brandy Miller, a 35-year-old Rochester woman also died from their injuries at the concert.
Many people in Rochester including the owners of the venue and several government officials have expressed sorrow for the events. The Main Street Armory has also lost its license to operate in the City of Rochester, which has created a ripple effect for other events and people who had business at the more than 100-year-old structure.
Investigators have pledged to get to the bottom of the incident and provide answers on what happened.
See Inside This $3M Mansion Just Outside Rochester, NY
5 Things New York Should Ban But Never Will
It seems like New York State is banning everything nowadays, but here are a few things that should be added to the list
MORE: Some of the Memes & Tweets That Have Made Us Laugh (and Maybe Think)