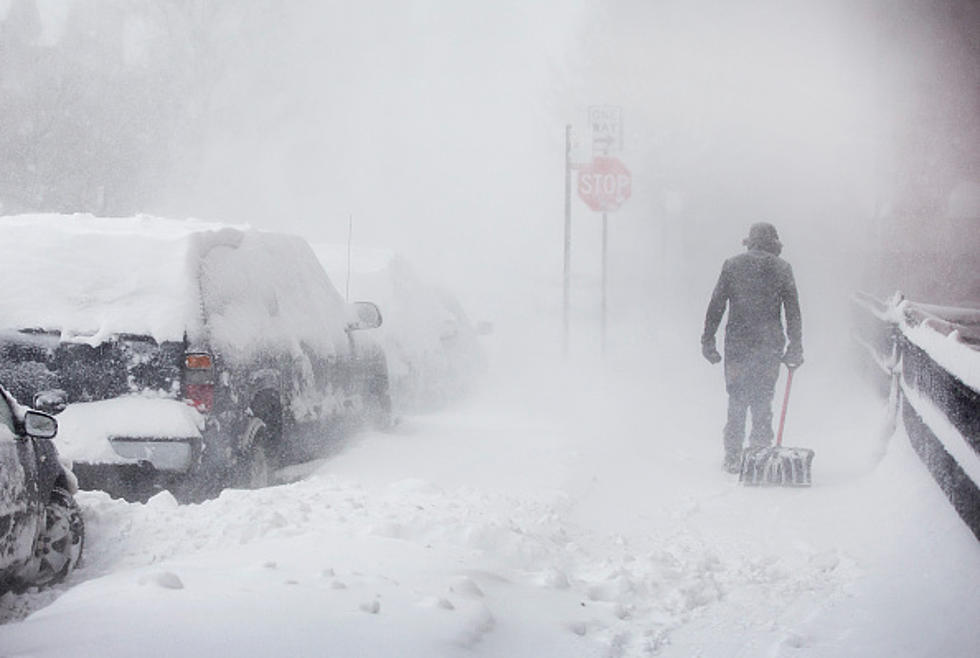 There's Now a Winter Storm Warning For Much of WNY
Getty Images
It's March and it's hard to believe that we're just nine days away from the official start of spring in Western New York.
The winter of 2022 has been one of there worst on record. The cold and snow has been nothing short of brutal for Buffalonians. After some warmer temperatures last week, and some 40's on the thermometer this week, it seems we were getting to the spring weather.
That is not going to be the case this weekend.
On Thursday, a Winter Storm Watch was issued for Southern Erie, Cattaraugus, Chautauqua, Wyoming and Allegany counties. Now, it's been upgraded to a Winter Storm Warning.
Snow totals up to a foot of snow is possible for the regions in the Winter Storm Warning. The City of Buffalo and those north of the city will see 4-6 inches of snow, according to the National Weather Service.
The snow will start late afternoon on Friday and continue through early Saturday morning. However, that's when lake effect snow will develop, adding further snow totals to the Winter Storm Warning areas off Lake Erie and Lake Ontario.
The winds will be a problem on Saturday. 40-45 mph wind gusts are expected and that will cause drifting and blowing snow, making travel difficult for commuters.
If you're going to be driving tonight, drive carefully and leave yourself plenty of time. The same could be said for Saturday because of the blowing snow.
Sunday will see bitterly cold temperatures before we finally warm things up to the 40's and 50's next week.
Best Fish Fry Spots in Buffalo and WNY
Top 40 Winter Restaurants in Buffalo
The best winter restaurants in Buffalo and Western New York.
57 Fun Facts You Might Not Know About Buffalo
You might know a lot of these, but there is no way you know all 57 things. If you did, I would be impressed.
Here's a list of 57 fun facts that single Buffalo out from the rest of the country.