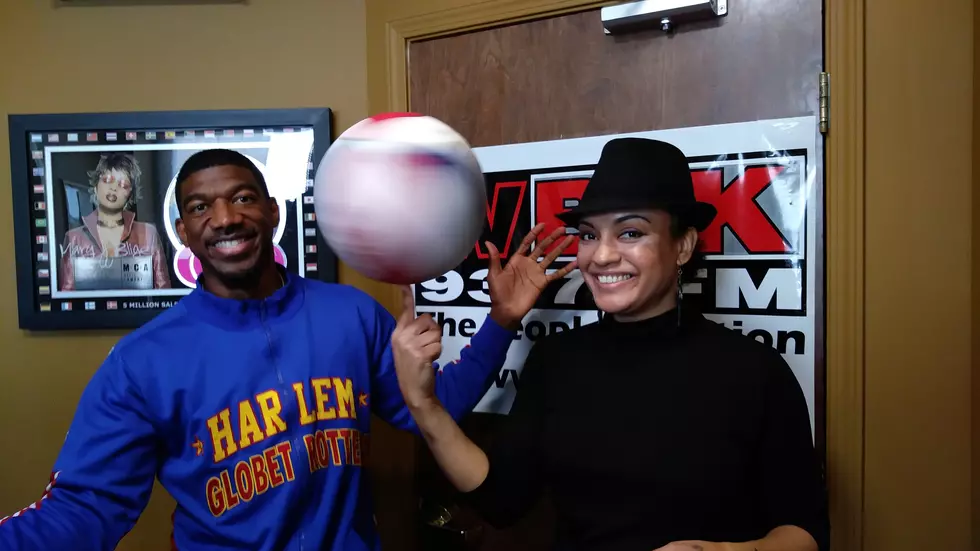 Win Tickets to See the Harlem Globetrotters in Buffalo
By Bill Dubiel
The World Famous Harlem Globetrotters are coming to Buffalo! Get the details on the show and enter to win a family 4-pack of tickets! Enter to win below!
The World Famous Harlem Globetrotters will be at KeyBank Center Friday, February 8 at 7:00 PM!
You and your family will be entertained and amazed by:
Big Easy Lofton
Ant Atkinson
Hi-Lite Bruton
Hammer Harrison
Thunder Law
Bull Bullard
Cheese Chisholm
TNT Lister
Torch George
Flying Globies
Hoops Green*
*player roster may change according to dates
Get a one-of-a-kind experience with a Magic Pass:
Before the game, take part in a once-in-a-lifetime experience with your family where you have an opportunity to spend time on the court with the Harlem Globetrotters—shooting, trying out ball tricks, and getting autographs and photos! The unique 30-min pre-show, "Magic Pass," starts 90 minutes before the show and will create memories for a lifetime.
Tickets are on sale now. Tickets range in price from $24.50 to $128.50 and can be purchased at www.tickets.com, Key Bank Center Box Office, or by phone at 888-223-6000. All tickets subject to applicable service charges and fees. You will not be charged a service fee, if you purchase your tickets at the Key Bank Center Box Office. "Dates and times subject to change without notice." ~ KeyBankCenter.com
Here are some other articles you might enjoy!
Listen to Yasmin Young weekdays from 2 - 6 pm inside the "2 To 6 Takeover" on The People's Station 93.7 WBLK!!