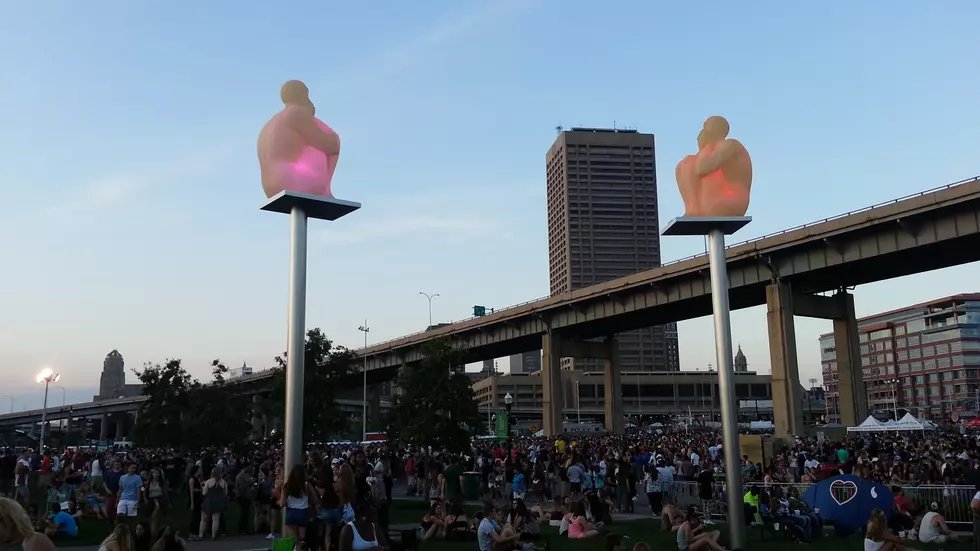 Win a pair of VIP tickets to see Arrested Development at Canalside Thursday
By Yasmin Young
Get ready for Arrested Development at Canalside this Thursday!! Enter to win a pair of VIP tickets!
"VIP Tickets can be purchased at Canalside's Info Kiosk or on eventbrite.com. VIP tickets are available for $35 and give you access to the VIP Honda Pavilion where you receive 2 free drink coupons (beer/wine/soda/water), light appetizers provided by The Dish at Canalside, private bathrooms, access to the front of the stage viewing area, and a souvenir Canalside Live Cup! *VIP is 21 years of age or older. Note: Day-of VIP tickets can be purchased for $35 at the ticket tent, if not already sold out prior to the concert," according to Canalside's website.
Credit: ArrestedDevelopmVEVO via Youtube
Also, listen to Jay Hicks on Monday, Tuesday and Wednesday and Yasmin Young on Wednesday for your chance to win 4-pack of tickets to see Arrested Development at Canalside for the $5 Concert Series this Thursday! "$5 Tickets can be purchased at all 17 WNY Consumer's Beverages locations, at the Information Kiosk on the Boardwalk at Canalside and on www.eventbrite.com. General Admission tickets purchased at Consumer's Beverage or Canalside's Info Kiosk will come with a drink ticket, good for a free beer, wine, soda, or water at the concert. Tickets purchased at the door on the day of the show DO NOT include a free drink coupon," according to Canalside's website.
2018 $5 Canalside Summer Concerts Series:
Thurs July 12 ARRESTED DEVELOPMENT
Thurs. July 19 BETH HART / KENNY WAYNE SHEPHERD
Thurs. July 26 FATHER JOHN MISTY & LUCY DACUS
Thurs. Aug. 2 DARK STAR ORCHESTRA
Fri. Aug. 17 MIGHTY MIGHTY BOSSTONES & LOWEST OF THE LOW
Here are some other articles you might enjoy!