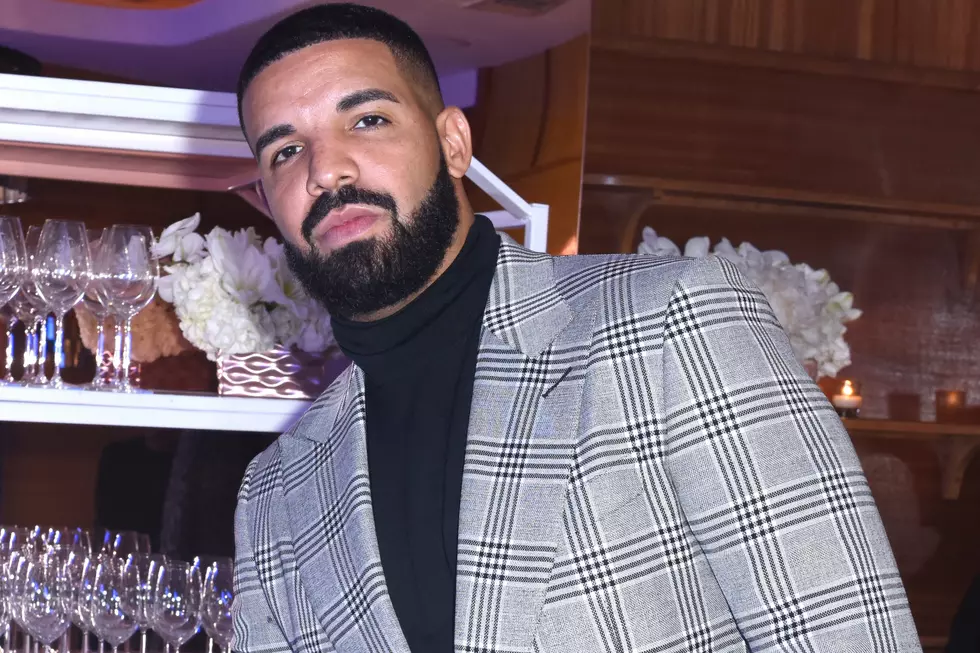 Why Was Drake's Plane Spotted at the Buffalo Airport Today?
Vivien Killilea, Getty Images
So Drake's plane was spotted here in Buffalo today (July 23) at the Buffalo Niagara International Airport.  Why?
Enter your number to get our free mobile app
I definitely don't have the answer as to why or if he was even on the plane, but Delta Bravo Photography capture a picture of the sky blue plane with clouds painted on it.  The custom private jet is a Boeing 767-200.
"We've found out from very reliable sources that Drake's plane upon he and his crew going anywhere within the USA stops in Buffalo at the Buffalo Airport to clear customs. Making any flight after stopping in Buffalo a domestic flight. It also serves as a closer location to Canada if any of his crew is refused entry to the into the USA to get escorted back across the bridge rather than being further away from home and needing to be flown back."
If the photo was taken today, it was posted to Facebook around 5:30 pm. Drake posted a picture of himself on a boat in Saint James, Barbados on July 22. Vehicle travel from the United States to Canada is still restricted, but he was flying, so that still leaves the question unanswered. The photographer wrote "diversion" in the caption, so maybe it was a mechanical diversion? We (us nosy people) need answers! Drake's plane is worth $185 million. It was previously used to haul cargo, before it was upgraded to superstar status. Air Drake is better than most apartments, it includes a bedroom and two living rooms, according to Esquire Explores. Drake owns the plane, telling Esquire that it's not a rental, timeshare or lease!
Credit: Esquire Explores via Youtube
Here's a video Drake posted of his private jet back on April 14, 2020.
Here's a pic of Air Drake back on March 28, 2020.
8 of the Most Expensive Cars