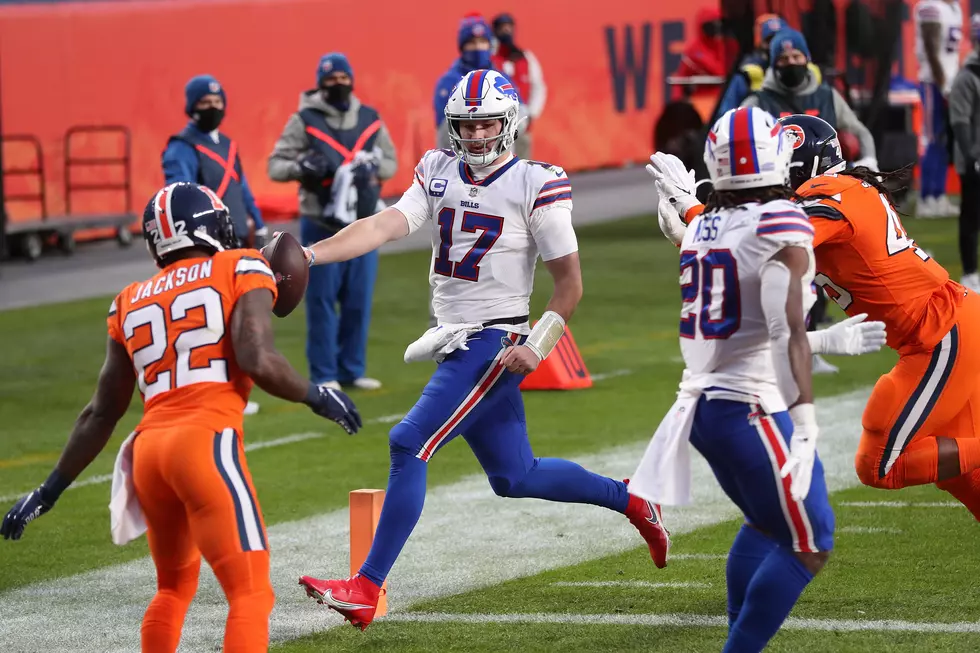 What Games Will The Bills Win And Lose Next Season?
Getty Images
Ok..after weeks of speculation, we now know who and when the Bills will play next season. The NFL officially released their schedules for the upcoming season. The Bills will have four Prime Time games this season including the late game on Thanksgiving.
Now we can predict who the Bills will beat and who they "might" lose too. Taking into account the opponent, home or away, and if the game was a "Prime Time" game, I have come up with my predictions of wins and losses for the Bills regular season.
Coming off one of their best years in 20+ years, the Bills will continue to be red hot and I think will finish the season 13-4. About the same as last year with the extra game, this year turning out to be a loss for Buffalo.
With that record, I predict that the Bills will once again finish atop the AFC East and will make it deep into the playoffs. I think they will have a shot to avenge their loss in the AFC Championship game last year...but this time they will be the home team and will end up in the Super Bowl!
Also this year I think that Josh Allen will once again finish in the Top 3 in the MVP race just losing out to Tom Brady who will bring the Bucs back to the Super Bowl. Stefon Diggs will continue to make defenses groan as he puts up over 1200 receiving yards, and this season Ed Oliver will have a breakout season leading to a Pro Bowl selection.
Ok, now you know where I think they will end up, check out how I think they will get there.
Dave Fields Predicts The 2021/2022 Bills Regular Season
Ok..here are Dave's picks for who will win each game for the Bills' regular season.
A Photo Review Of The Bills Season
The Winningest Head Coaches In Buffalo Bills History
9 Greatest Buffalo Bills Players Ever