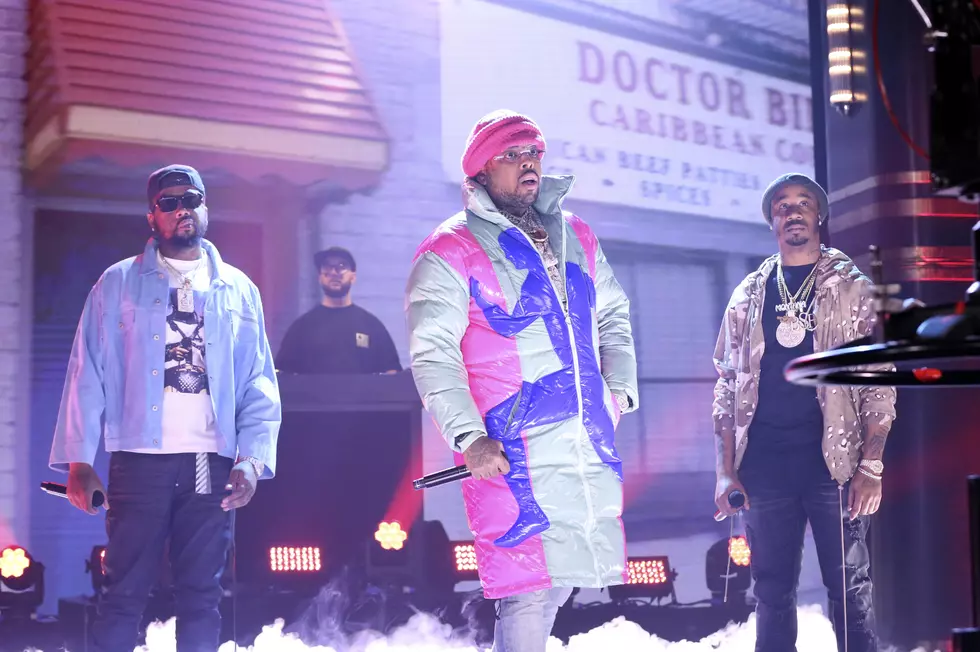 Westside Gunn Performs Live At AEW Dynamite In Buffalo, New York
Andrew Lipovsky, Getty Images
One-third of the hip-hop collective Griselda Records made a surprise appearance on a national radio broadcast in Downtown Buffalo, New York, and it set both the hip-hop and wrestling worlds on fire.
Over the last few years, Buffalo, New York has really been a hotbed of activity for music and professional wrestling/sports entertainment.
Those factors came to a head on Wednesday, September 7, 2022, at the KeyBank Center in Downtown Buffalo as AEW Dynamite made its first stop in the 716.
With several members of its roster hailing from Upstate New York, the show was all but guaranteed to be full of action and excitement in Buffalo.
That energy was on full display as the main event was starting with Westside Gunn coming out to perform the Griselda hit song Dr. Birds off of Girselda's WWCD album. The entire crowd went wild inside of the KeyBank Center as folks realized that Gunn was really there performing live.
Westside Gunn, whose real name is Alvin Worthy, hails from Buffalo, New York, and used his performance to set the stage for the entrance of another Buffalo resident who has been climbing the ranks of AEW, Daniel Garcia. Garcia, otherwise known as the Dragon Slayer, was in the main event to challenge Wheeler Yuta for the ROH PURE Championship title.
In the end, Garcia was able to defeat Yuta via submission to win the ROH PURE Championship belt.
Upon his victory, the area burst into applause as the Buffalo native was able to earn a title belt in his hometown.
Overall it was a great day for sports entertainment / professional wrestling and hip hop as the two merged together for the night.
Best Photos From Drumwork Fest 2022
The first major Hip Hop and R&B Music Festival in Buffalo brought the city out to see Conway The Machine, Wale, Fabolous, Jeezy, and more.
WBLK Presents Benny The Butcher at the Rapids Theatre
After Dark and WBLK present Benny the Butcher with 38Spesh, Rick Hyde, and more live at The Rapids Theatre in Niagara Falls, New York. (Photo by Ed Nice Jackson / Nice Shot Media, Licensed to TownSquare Media)
Ranking the 10 Best Pro Wrestlers Born in New York
Bet you didn't know some of these guys were born in New York.