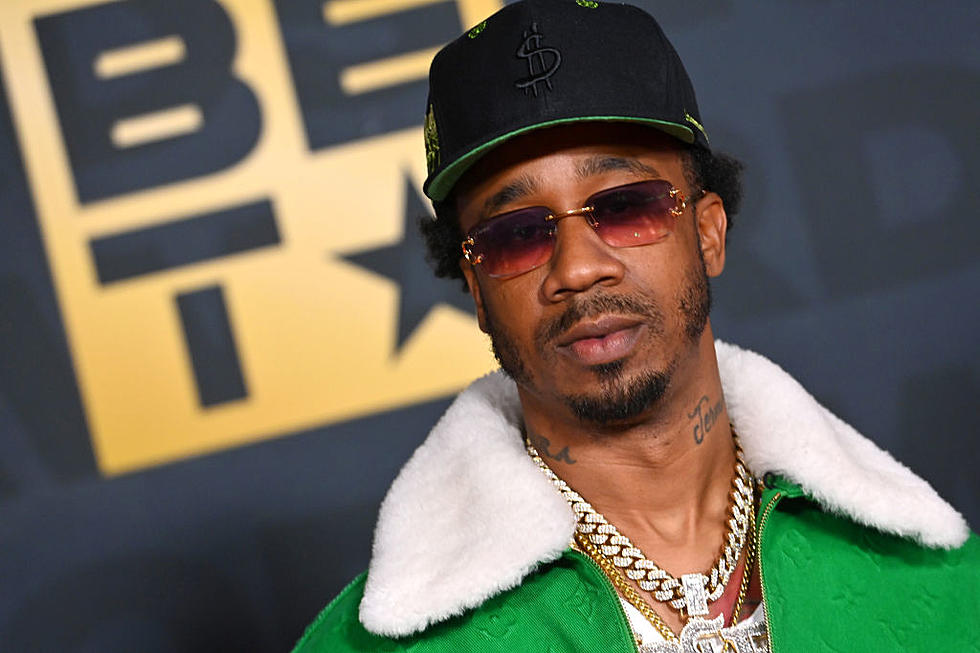 Buffalo's Benny The Butcher Hits Major Music Milestone
Getty Images
The music scene in Buffalo has been pretty hot for the last few years with all sorts of great sounds coming out in just about every genre.
One of the clearest places to see this success is the high-quality music that comes from artists affiliated with Griselda Records.
Whether it's the Westside Gunn, the labels leader, Conway The Machine and all of the quality artists that are part of his Drumwork Music Group, or Benny The Butcher and the entire Black Soprano Family, if there is one thing you can count on is Buffalo is showing up for music.
Benny's Last Album Considered One Of The Best In 2022
Tana Talk 4, which was released just over a year ago on March 11, 2022, was the 3rd official studio album from the Butcher and featured guest performances from Conway the Machine, Westside Gunn, J. Cole, Diddy, Stove God Cooks, Boldy James, 38 Spesh and more.
With production from Buffalo's Daringer, along with Beat Butcha and The Alchemist, many people in the music industry consider this release to be one of the best albums to be released in 2022.
The album, in fact, was so good that it earned Benny his very highest-ever position on the Billboard charts, peaking at No. 22 on the Billboard 200. The lead single from TT4, Johnny P's Caddy, which features J. Cole also was Benny's first single to hit the Billboard 100 charts, landing at No. 72.
Johnny P's Caddy Earns A Gold Record
Considering how good this project is, I for one, am not surprised that it earned this achievement. However, it seems like it caught Benny by surprise based on this tweet he posted.
To earn a gold record, a project has to sell more than 500,000 copies according to the RIAA. Since 1958, when these awards started to be given, earning an RIAA Gold or Platinum award truly means that an artist has hit on the top of success in the music industry.
This marks the first time that any member of the Griselda Records crew has made this achievement. It's long overdue and well deserved.
Congratulations Benny!
WBLK Presents Benny The Butcher at the Rapids Theatre
After Dark and WBLK present Benny the Butcher with 38Spesh, Rick Hyde, and more live at The Rapids Theatre in Niagara Falls, New York. (Photo by Ed Nice Jackson / Nice Shot Media, Licensed to TownSquare Media)
OLG Stage at Fallsview Casino 2023 Concerts
The brand new concert venue in Niagara Falls has several big-name acts coming through in 2023
Best Photos From Drumwork Fest 2022
The first major Hip Hop and R&B Music Festival in Buffalo brought the city out to see Conway The Machine, Wale, Fabolous, Jeezy, and more.