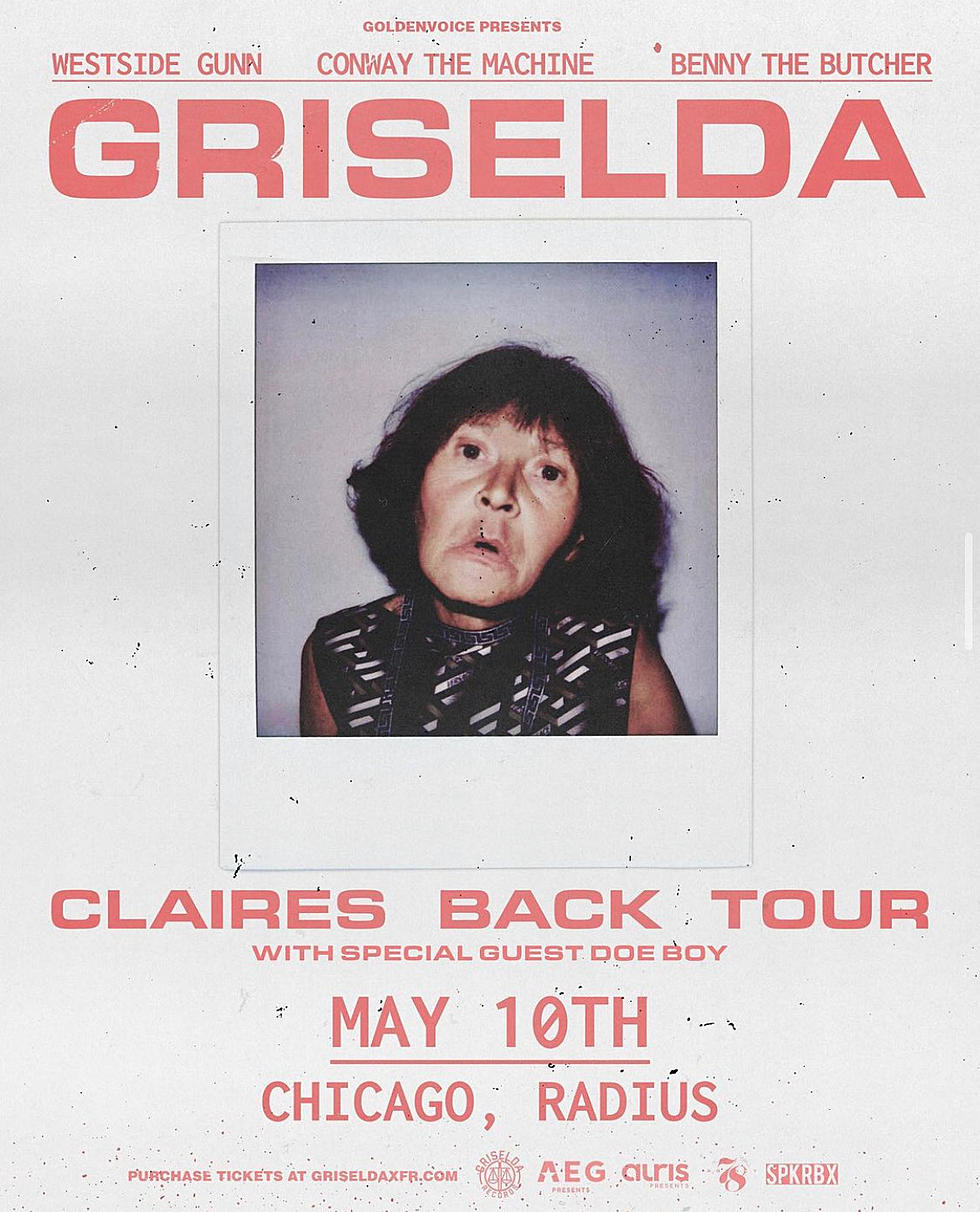 Claire Pronounced Dead In Buffalo
Griselda / Live Nation
One of Buffalo's most well known residents, especially for those who live and work on the Westside and Masten neighborhoods, passed away after a tragic accident on Main Street in the city of Buffalo.
Who Is Claire?
Claire Melendez, who sometimes goes by Clara Gomez, or just Claire was a staple in several neighborhoods throughout Buffalo and Western New York.
She was most often found asking people for money while being on the streets.
Everybody in the whole city knows Claire, She's like the Buffalo mascot, man.
-Westside Gunn
It's been reported several times that, contrary to popular belief, that she wasn't homeless and destitute, but was financially stable but suffered with mental health issues.
She came back to the church and apologized then Sat in my office and told me her story. She wasnt homeless... She wasnt a vagrant... She was a trust baby with a mental illness that made unwise & unhealthy choices. A few weeks later after that meeting she came to the church with her father for our play. Introduced me to him and paid for tickets to enjoy time with her father & the play.
-Pastor John Young
Clare's Rise To National Fame
While Clare was very well known all over the 716, she rose to national fame after being featured on the album cover of the Griselda album WWCD.
WWCD is the debut album for the Buffalo based hip hop group Griselda. The project was released on November 29, 2019, and features Westside Gunn, Conway The Machine, and Benny The Butcher. The also also includes guest features verses by other artists, including Keisha Plum 50 Cent, Eminem, Raekwon, and more.
After seeing Claire on the cover, some people may assume the album stood for What Would Claire Do, however that isn't true. WWCD is an acronym that stands for What Would Chine Gun Do and the project was titled this to honor Machine Gun Black, the brother of Benny The Butcher who was killed Buffalo based rapper who was killed in 2006.
Its been said by members of the Griselda camp that Claire was chosen to be the face of the WWCD album because she helped to represent how gritty the streets of Buffalo are.
What Happened To Claire?
In the late night hours of Tuesday, May 23, 2023, Claire was struck by a car while standing near the corner of Main Street and West Utica in the City of Buffalo.
It's being reported by multiple agencies that a car jumped the curb and drove up on the sidewalk before running her down. She was pronounced dead at the scene.
Rest in Power Claire
Best Photos From Drumwork Fest 2022
The first major Hip Hop and R&B Music Festival in Buffalo brought the city out to see Conway The Machine, Wale, Fabolous, Jeezy, and more.
WBLK Presents Benny The Butcher at the Rapids Theatre
After Dark and WBLK present Benny the Butcher with 38Spesh, Rick Hyde, and more live at The Rapids Theatre in Niagara Falls, New York. (Photo by Ed Nice Jackson / Nice Shot Media, Licensed to TownSquare Media)