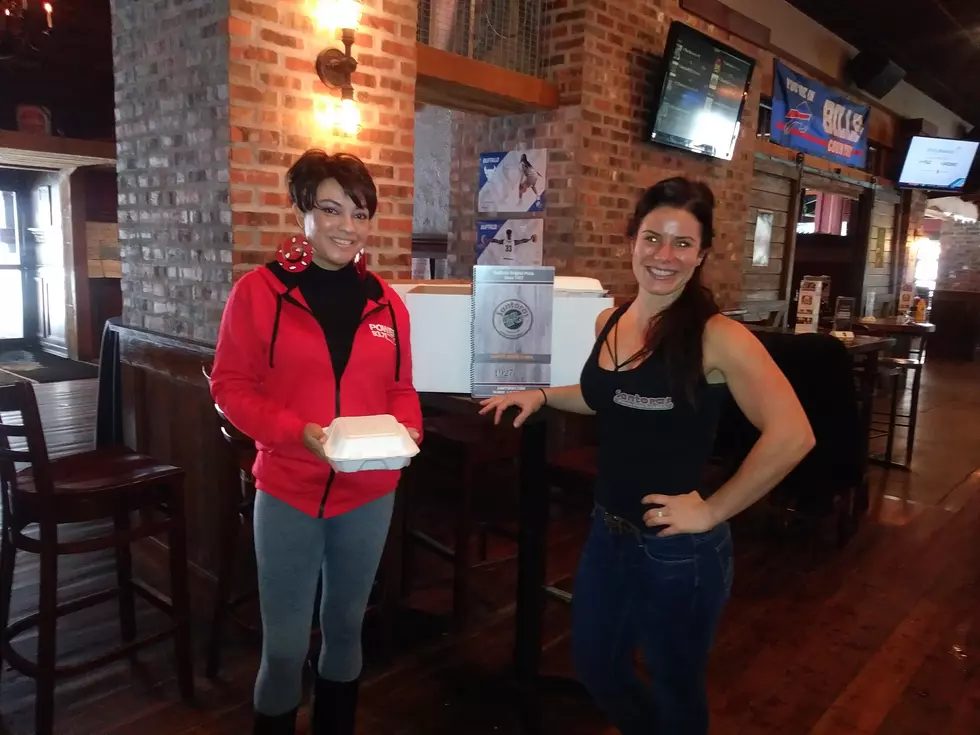 Watch WBLK and Santora's Pizza Pub and Grill Drop off Lunch to Buffalo TSA
By Ondrea Glover
Even though the government shutdown is temporarily over, folks still haven't received their checks yet! So we teamed up with Santora's Pizza Pub & Grill to drop off lunch for our Buffalo airport TSA! Check out the video! This proves that Buffalo really is the City of Good Neighbors! THANK YOU to the TSA agents at Buffalo's airport, who worked through the shutdown! THANK YOU Santora's Pizza Pub & Grill for providing lunch! Today, we braved the Snowpocalypse to bring lunch to our TSA Agents!!
On January 25, 33 days after the federal government has been suffering a partial shutdown, President Trump and Congress reached a temporary deal to re-open it, according to CNN. The deal does not include any funds for Trump's border wall, but it will get folks back to work, at least temporarily, as Trump and Congress negotiate a budget.
Here are some other articles you might enjoy!
Listen to Yasmin Young weekdays from 2 - 6 pm inside the "2 To 6 Takeover" on The People's Station 93.7 WBLK!!