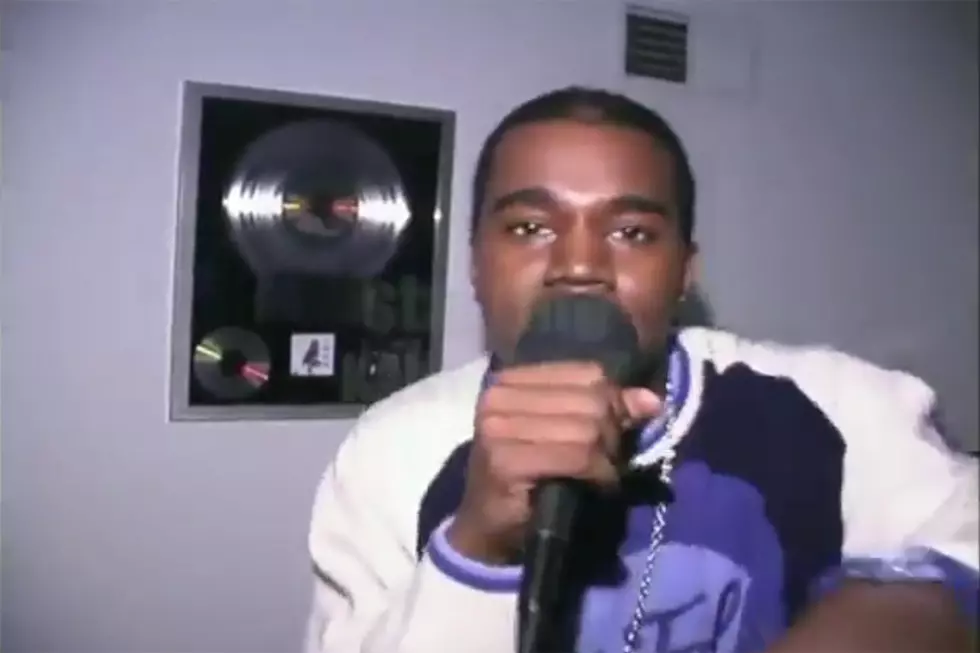 Watch an Unearthed Kanye West Freestyle From 2000
ChannelZeroTV
For fans of the old Kanye West, a newly unearthed freestyle from the "Violent Crimes" rapper features him rapping more like the Freshman Adjustment Yeezy, as opposed to the Ye rapper of today.
The footage, which is reportedly from Sept. 22, 2000, was recorded at Kanye's Chicago home studio and features the Windy City rhymer delivering some hard-hitting bars. "Ya niggas follow Kanye like a hip-hop cult/This ain't Tool Time get off my nuts and bolts/And everything I spit is like a fuckin' quote/Man, sometimes I can't believe the shit I wrote," he raps.
Later in the freestyle, Yeezy spits one of his famous lines that he later used in "Last Call" on The College Dropout. "I murder these niggas on that lyrical shit/Mayonnaise-colored Benz I push miracle whips," he rapped during the freestyle.
"I copped a new set of rims, nubuck Timmies/I wear a size 12, my car wear 20s/Momma, why they won't just let me live my life? Let me rock my ice?/Just admit that I spit that nice/When I drop that flow, fuckin' with Kanye to the is Mission Impossible," 'Ye continues.
Check out Kanye' freestyle from 2000 below.
See Photos of Kanye West's Different Looks Over the Years