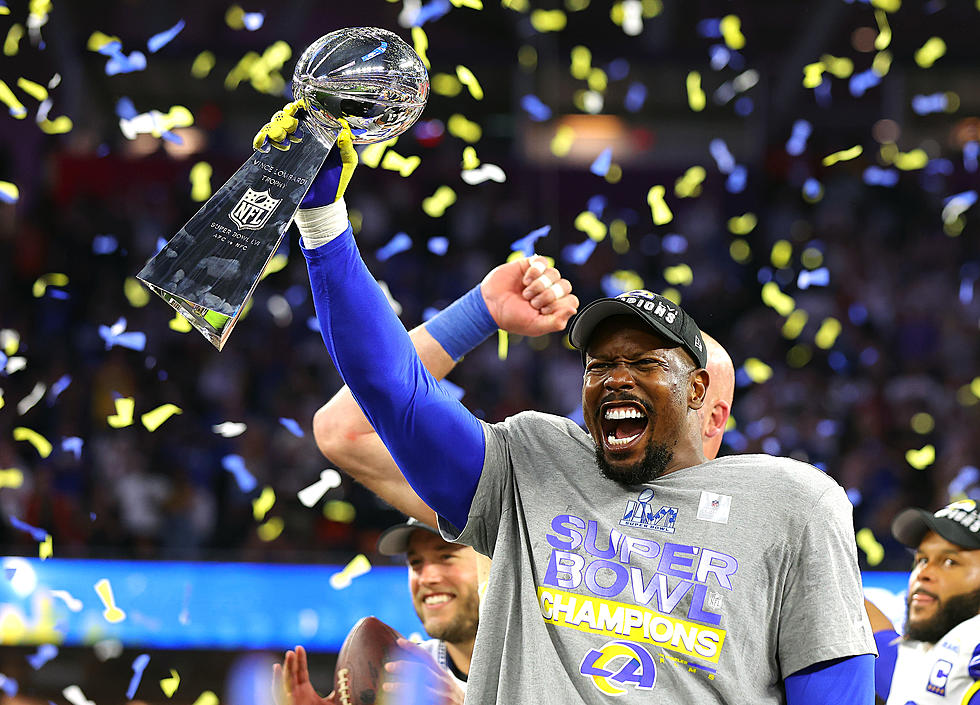 The Bills Sign A Superbowl Champ To The Roster – Von Miller Is Becoming A Bill
Getty Images
People have been waiting and expecting the Bills to make a big splash in free agency, and today they may have done it.  They've signed a Super Bowl Champ.
The Bills have been relatively quiet over the last couple of days.  While many people expected them to make a huge splash in free agency, they've signed an offensive lineman, a defensive lineman, and almost signed a running back.
But today is proving that the Bills are ready to get in the pool.  Their big splash happened this afternoon.
According to Pro Football Talk, the Bills are signing Superbowl Champ Von Miller to a 6 year, $120 million contract.  Miller made the announcement himself on his Instagram Story saying, "Going back and forth man, a lot of things that I love in LA. But I just wanted to let you know I'm coming to Buffalo. Bills Mafia, what's good? Is 40 open?"
40 of course is the number that Miller has been wearing.  Miller has been on championship teams with the Denver Broncos and more recently with the Los Angeles Rams.
People have been reporting that The Bills are becoming a destination team for big name players and this is proof.
Now is the time for the Bills.  They are officially in "Win Now Mode."
And it looks as though they aren't even done.  More reports are coming out that the Bills are still signing people even as it gets dark.  The latest is that they are going to sign Bucs Tight End OJ Howard.
Best Free Agents Signed By The Buffalo Bills
The Buffalo Bills are gearing up for a run at the Super Bowl next season and some big-time free agents are already reaching out to the Bills looking to join the team. Check out some of the best free agents the Bills have signed in the past.
See Who Experts Think The Bills Will Draft In April
As we get ready to head into the NFL off-season, NFL experts across the country are giving their thoughts on who the Buffalo Bills will select in the NFL draft this April.
The Buffalo Bills Shouldn't Sign These 5 Free Agents
As the Buffalo Bills get ready to head into next season and try to win the AFC East for the third time in a row and the Super Bowl for the first time, there are some players we don't want to see at One Bills Drive.