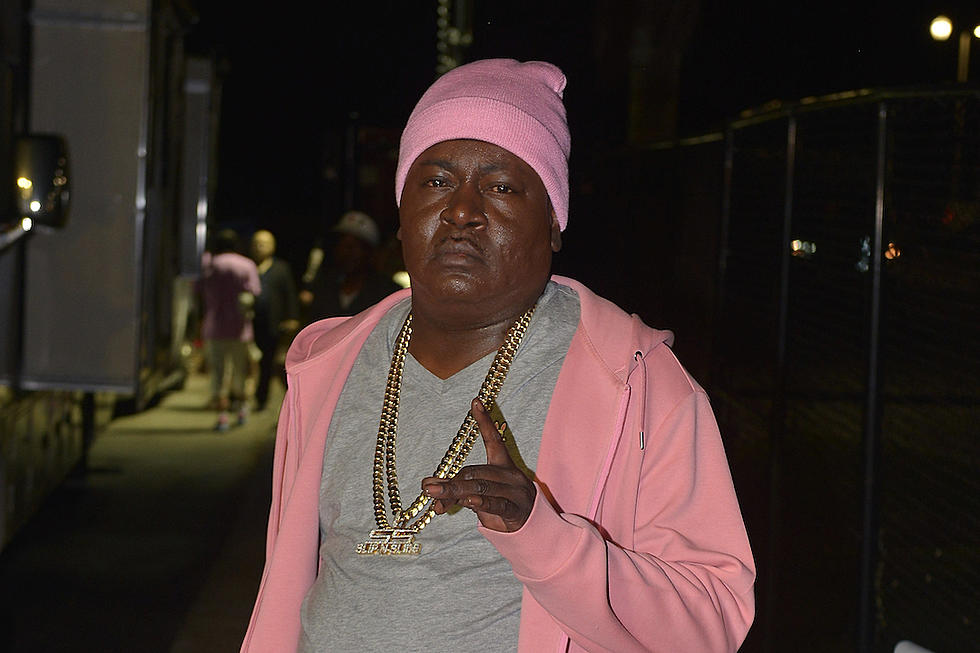 Trick Daddy Tells Story of Getting Gonorrhea, Says He's Tried the STD Earwax Test
Johnny Louis, Getty Images
Trick Daddy returned to The Breakfast Club this morning and told a wild story of having a late reaction of catching gonorrhea and trying the STD earwax test.
Trick appeared on Power 105.1's The Breakfast Club on Wednesday morning (April 13) and opened up to DJ Envy, Angela Yee and Charlamagne Tha God about having a STD back in the day.
The topic came up when Trick started talking about Will Smith's "delayed reaction" to Chris Rock's joke about his wife, Jada Pinkett Smith, before he slapped the comedian at the 2022 Academy Awards last month. When Charlamagne asked Trick if he ever had a delayed reaction to something, that's when the Miami rap veteran recalled his STD story.
"The only thing I ever had a delayed reaction to was gonorrhea," said Trick. "I thought I was personally fine, it turned out she burnt me three days later."
Angela then asked Trick if he knew who gave him the STD. "No," he replied. "I had two girls. I had one girl and another dude's girl."
Trick Daddy also added that he turned his STD diagnosis into a prank among his friends.
"It was sad and it became funny, because in Miami at that time if you caught VD they ask you if you had group sex and who you had it with," he explained. "And then they have these health department vans that would go get them. And I put all my homeboys' names on the list and they came to school and got them," he added while laughing about the prank.
Trick also said that he tried the STD earwax test, which DJ Envy couldn't believe it existed.
"It's a geechie thang," Trick attested, adding that the test probably doesn't work. "You'll know if you got something if you stick your finger in your ear and insert it [in the vagina]. And if she jumps, she got something."
For the record: the STD earwax test does not work at all.
Trick Daddy also talked about his past financial troubles and revealed the worst thing he ever bought when he was a successful rapper. Watch below.
Watch Trick Daddy's interview with The Breakfast Club below. Fast-forward to the 7:40 mark to hear him talk about his gonorrhea story.
Read 10 Wild Stories That Took Place During Hip-Hop Tours