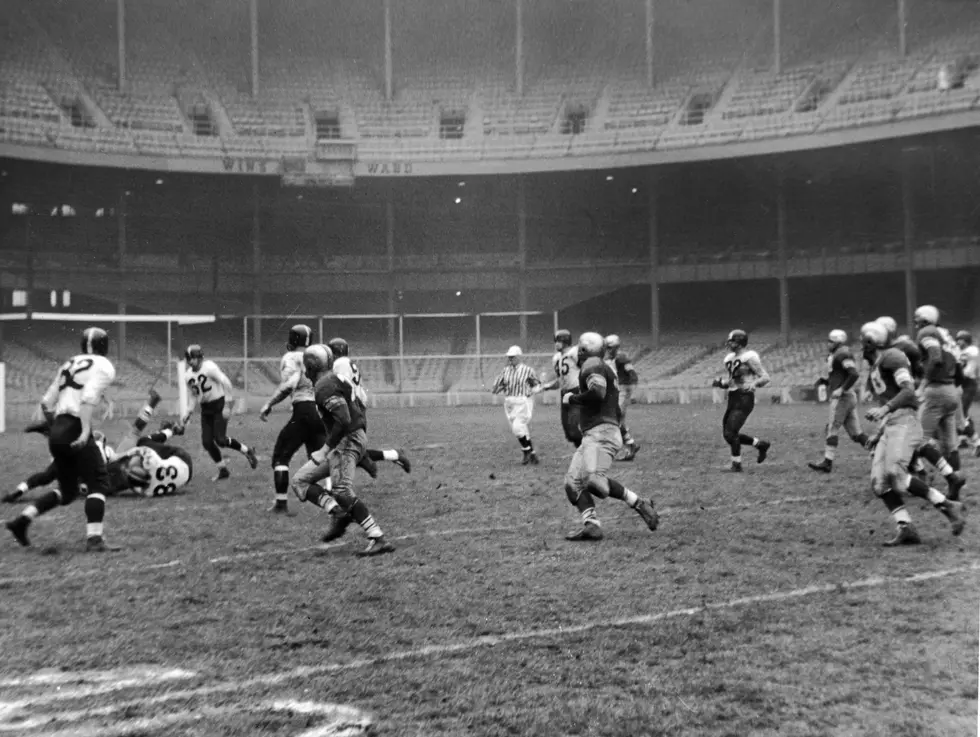 Remember When Tonawanda New York Had A Pro Football Team
Getty Images
The Buffalo Bills are getting ready to kick off their season and much of Western New York is focused on the team, but Western New York's football scene could have been much different.
Feel Good Mornings With Dave Fields Mon-Fri 6am-10am
Western New York could have been like New York City or Los Angeles. Western New York could have been a region that had two professional football teams.
In fact, back when the NFL was in its infancy, Western New York did have two professional football teams, at least for one game.
According to the history of the NFL, Western New York was home to the Buffalo All-Americans and the Tonawanda Kardex in 1921. Both teams were part of the American Professional Football Association which formed in 1920 and later changed its name to the National Football League after the 1922 season.
The Tonawanda Kardex has the distinction of being the professional football team that played the shorted season ever. They only played in one game before the team folded in 1921.
They would play the Rochester Jeffersons on the road in Rochester, New York, and would lose 45-0 before folding. That same season, the other Western New York team the Buffalo All-Americans would finish 2nd overall with a 9-1-2 record.

The Buffalo All-Americans would eventually fold as well and the team we now know and love the Buffalo Bills wouldn't join the National Football League until June 8th, 1966 when the AFL and the NFL would merge together into the modern-day National Football League.
Just imagine if the Tonawanda Kardex were able to stay afloat. We would have the Bills in Orchard Park, and the Kardex in Tonawanda. A true Northtowns versus Southtowns rivalry for sure.
Predicting How Many Wins For The Buffalo Bills
The Buffalo Bills schedule has been officially released and how is the perfect time to predict how well the team will do this upcoming season.
The 5 Best Punters In Buffalo Bills History
There has been a lot of talk about punters in Buffalo this off-season. Here are the Top 5 punters in Buffalo Bills history based on average yard per punt with at least 101 punts as a Buffalo Bill.
How To Stream Buffalo Bills Games In Western New York