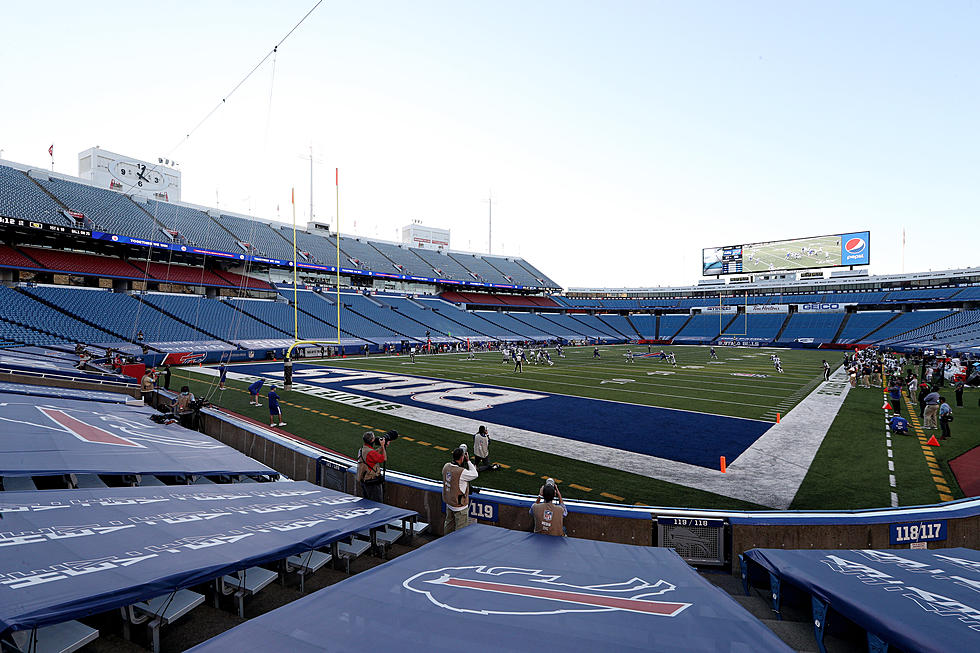 This Is Why Buffalo Needs An Open Air Stadium For The Bills [OPINION]
Getty Images
Last week it was announced that the Buffalo Bills are looking at the possibility of building a new stadium and of course everyone has an opinion.
Most people want a domed stadium in Downtown Buffalo or at least a retractable roof stadium, but if you ask me that would be a huge mistake.
Here is why: WEATHER!
Yes...one of the best parts of the other team coming to Western New York is the weather. Playing in the cold and snow, especially for West Coast and Southern teams is a huge advantage for the Bills. Plus, we are Western New Yorkers, we are used to playing and partying outdoors in the cold and snow, so packing the stadium with 80,000 screaming fans isn't a problem.
These images are what being a member of Bills Mafia is all about.
Bills Fans In The Snow
Buffalo Bills Fans Root On Their Team In Snow
I know a lot of people say if Buffalo had a dome or retractable roof stadium, you could use it year-round. We would get more concerts and events in the Winter months. But I think that is false. Sure you wouldn't have to deal with the elements inside the stadium but the weather outside would still be bad. Artists and promoters won't want to deal with the travel-related weather issues even though it would be nice and 75 in the stadium.
Kenny Chesney or The Rolling Stones are not bringing their mega stadium tours in the middle of winter to Buffalo, but if we had a nice new state-of-the-art stadium, they would come in the Spring and Summer months.
Plus for winter events we still have Key Bank Center.
To me...an open-air stadium is the only way to go. It screams Buffalo and what we are all about. Hard-working, Football loving, crazies who will sit shirtless in sub-zero weather to root on our favorite football team.
So, as you are sitting in the new stadium feeling the whipping wind off Lake Erie while another foot of snow falls to the ground, Marv Levy's voice will be heard in your head asking just one question, "Where else would you rather be than right here, right now?"
Bills Stadium Under Snow
Dave Fields Predicts The 2021/2022 Bills Regular Season
Ok..here are Dave's picks for who will win each game for the Bills' regular season.
The Winningest Head Coaches In Buffalo Bills History