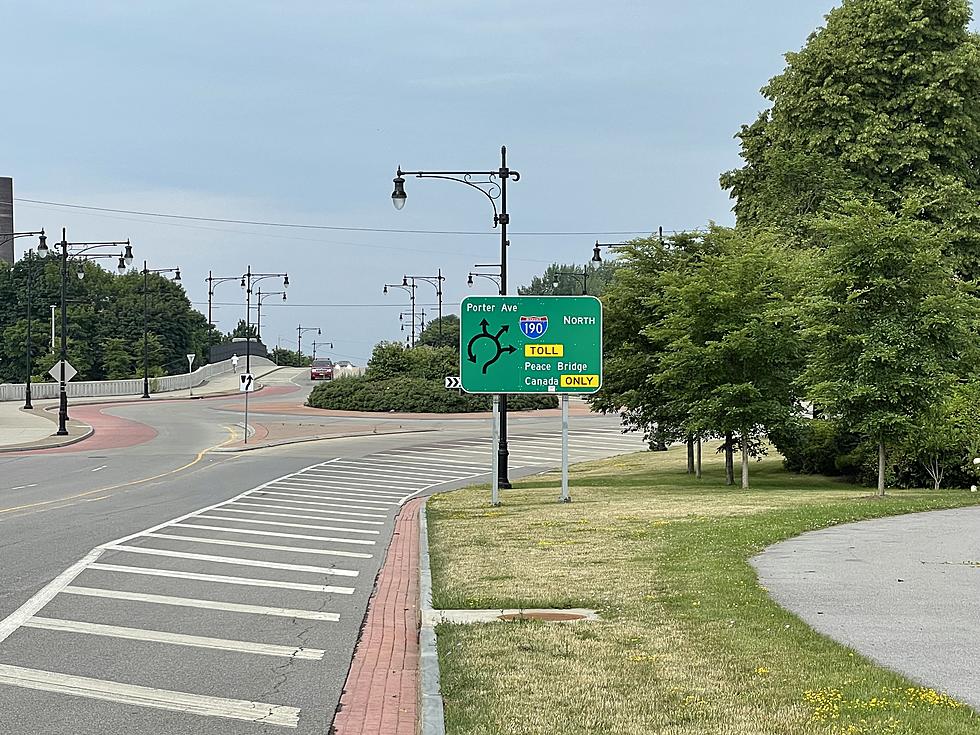 This is the 2nd Most Confusing On-Ramp In Buffalo
Ed Nice Jackson / TownSquare Media
One of the best things about living in Western New York is how easy it is to get around when you have a car. Many people have said that you can get just about anywhere in the area in about 15 minutes, and while that is kind of an exaggeration, it usually seems like 15 minutes so I guess it's true.
Buffalo, like most cities, has its share of confusing interchanges and on-ramps. We've talked about one that many people may find confusing. Here is another one that gives me fits every time I pull up to it.
This triple exit traffic circle, slash highway entrance, slash international border crossing, make me want to cry road just sends my anxiety through the roof:
What lane am I supposed to be in?
Do I need I-190 N., or I-190 S.?
Wait, Am I actually going to Fort Erie?
I just want to go to the park, not to Niagara Falls?
What toll do I have to pay?
...and where is the I-190 S. entrace?
You know what, I'm just going to pull over and think about this for a minute.
I have worked and lived on the westside of Buffalo for many years. Before the pandemic closed the Canadian border, I used to travel to Canada at least twice a week, and my son and I play catch at LaSalle park all the time; but I swear, every time I pull up to the Porter Avenue roundabout and on-ramp, I get so confused.
I can't tell you how many times I have just gone around the circle itself a few times by accident just cause my brain couldn't decipher where I was trying to go.
7 Buffalo Restaurants That Serve All Day Breakfast
Western New Yorkers Poorly Describe Their Jobs
We have all had to answer that question, "What do you do for a living?" We asked people in the 716 to poorly describe what they do and boy on boy did they ever.
Life's Best Beer Drinking Moments
The Top 9 Beaches In Buffalo According To Yelp!
Summer is here in Western New York. Check out the area's best beaches according to Yelp!