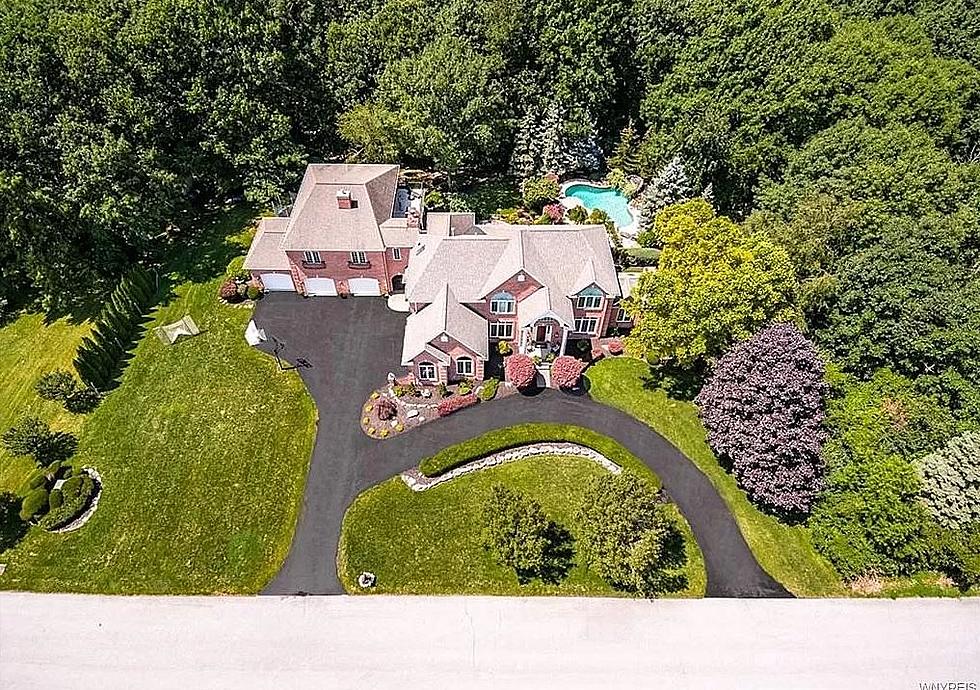 This $2 Million Mansion in Williamsville Has to Be The Nicest In WNY [PHOTOS]
Credit: Zillow
Where you live is one of the most important decisions you will make in your life. It's incredible just how much goes into buying a home. You want one that is nice and fits your style, but also is affordable and is in an area you prefer.
Most people look at million-dollar homes and know they can't afford them, but it never hurts to look at some of those homes and appreciate the interior and exterior of them.
There's a new home for sale in Williamsville and according to the listing on Zillow, the asking price is $2 million.
You will be blown away by how nice this mansion is on the inside, let alone the outside. The home is gigantic and features a five-vehicle garage, an outdoor pool, and a personal oasis, with a huge patio to lounge and have cookouts.
It also has not one, but two master bedrooms, and the kitchen features fully furnished countertops with hardwood floors and plenty of space to make any meal you wish for your family.
There's also a bar and game room, along with gorgeous bathrooms that are some of the nicest I've ever seen.
Check out some of the amazing photos of this home on Boncrest Dr. in Williamsville, courtesy of Zillow.
$2 Million Home For Sale in Williamsville Is Breathtaking Inside
This home could be the nicest currently for sale in all of Western New York.
Million Dollar Western New York Home Come With Private Island
You could own your own private island right here in Western New York. Currently listed on Zillow.com, this 5 bedroom, 5 bathroom home is amazing and has everything that you could want in a home.
LOOK: See inside a modern day castle complete with drawbridge
PEEK INSIDE: Derek Jeter is Selling His Stunning Hudson Valley Lakeside Castle For Discounted Price
See Inside Garth Brooks and Trisha Yearwood's Malibu Beach House: