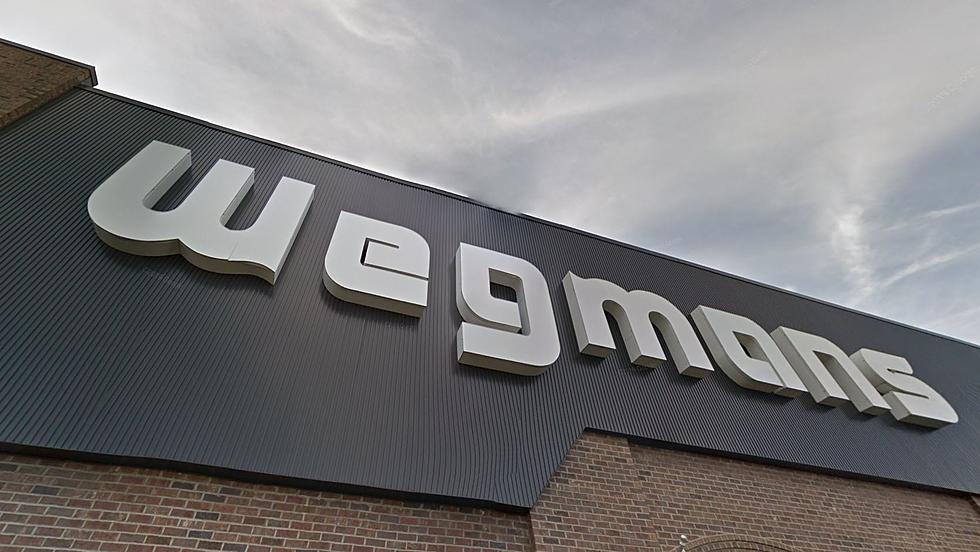 These Are Finally In Stock at Wegmans and Bills Fans Are Thrilled [PIC]
Credit: Google Maps
It's safe to say that Buffalo Bills fever is at an all-time high. It's at least as big as it was back in the early 90s, the last time the team was this consistently good. I was too young to remember those days, but I do know that this current Bills team has made all of Western New York sleeping and breathing Bills Mafia.
You see Bills hats, jerseys, and shirts all over Buffalo, but I love when you see a fan wearing that "niche" piece of merchandise. You know, like a Wyoming hat or jersey (Josh Allen's college team), or maybe it's his high school team.
Back in early October, Allen wore a Firebaugh hoodie during walking into Highmark Stadium before the Houston Texans game, and then wore it during his postgame press conference.
Wegmans
Bills fans wanted to get their hands on that jersey, and it was made available through the Shop One Buffalo store online. Now, you can get those signature Firebaugh hoodies at Wegmans!
This was at the Orchard Park Road Wegmans in West Seneca.
Josh Allen grew up in northern California, and went to Firebaugh High School. His team was called the Firebaugh Eagles and now Bills fans can wear the hoodie Josh Allen has been wearing.
I have a ton of Bills gear like most fans do, but there's something very cool about having Wyoming or Firebaugh gear. It just shows how much this community had adopted Allen as their own and wants to support anything associated with him.
10 Old WNY Restaurants Our Parents Took Us To Growing Up
Many of them aren't around any more, but our parents always took us to these Buffalo restaurants growing up.
20 Amazing Old-School Restaurants in Buffalo
The 20 best old-school restaurants and bars in Western New York.
35 Celebrities You Did Not Know Are At Chef's
Did you know these 35 celebrities are on the wall at Chef's Restaurant?
The Top 40 Pizza Places in Western New York
The best pizza spots in Buffalo!