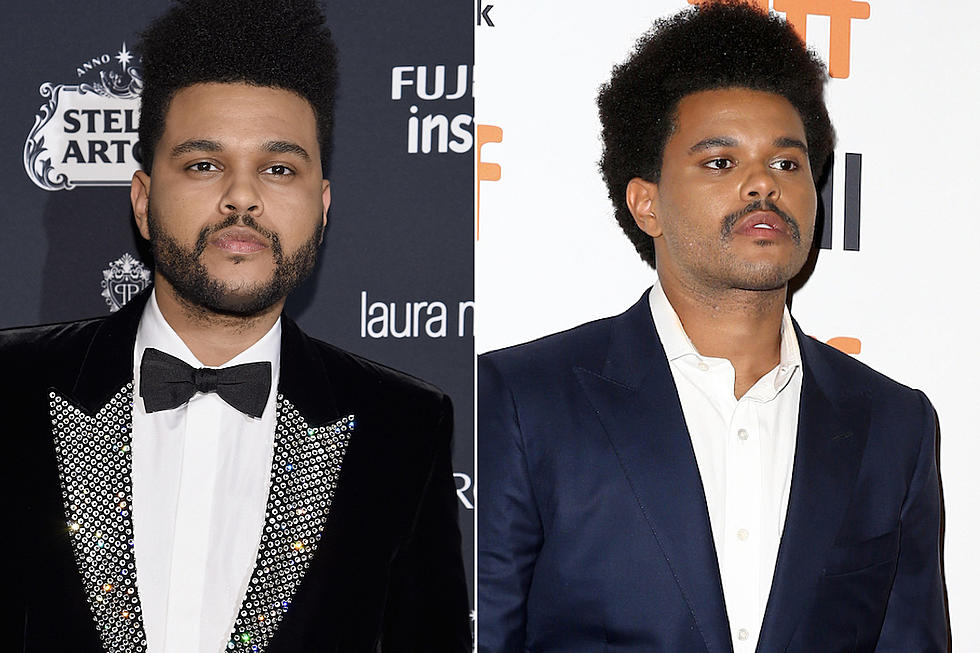 Fans Are Confused by The Weeknd's New Look
Dimitrios Kambouris / Tasos Katopodis, Getty Images
On Monday (Sept. 9), The Weeknd, who's known for his scruffy beard, appeared with his hair picked out and his beard nowhere to be seen. All that was left was a mustache that some people have described as a "pornstache." Others have called it a "nacho libre mustache" based on Jack Black's movie character. As some other Twitter users have noticed that Weeknd's also gotten a major tan.
The Weeknd's new transformation appears to have made him look like someone else at least in people's eyes. In fact, Lionel Richie was trending early this morning because so many fans tweeted that he looked like the legendary singer-songwriter. One commenter tweeted, "This nigga went from The weeknd to Lionel Richie in the 70s."
Overall, the Twitterverse wasn't shy with voicing their opinions about the Canadian singer's new look.
"The weeknd? Bro lookin like The WeekOff LMAOOOOOO," wrote on user. Another person wrote, "The Weeknd now looks like Bob Ross, meaning that his new project will be a work of art."
Check out people's reactions to The Weeknd's new look below.
See the 35 Best Projects of 2019 (So Far)