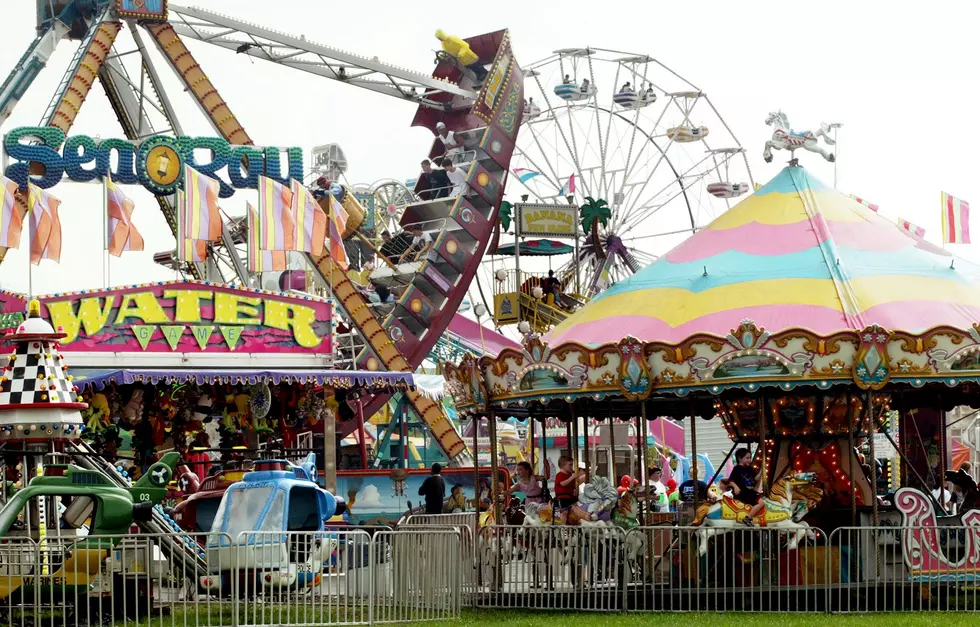 The Erie County Fair is Returning this Summer
Getty Images
As things around Western New York get back to normal, more and more events are coming back, like the Taste of Buffalo. The Erie County has also announced that it is returning this summer as an in-person event. According to a press release I received, the Erie County Agricultural Society Board of Directors and staff are moving forward with the fair, after canceling it in 2020 due to the coronavirus pandemic. The Erie County Fair will be held Wednesday, August 11 through Sunday, August 22, 2021. The Board says that it will review New York Governor Andrew Cuomo's recent announcement and give more details in the near future. You can visit the Fair's website to check for more updates and information.
Taste of Buffalo 2021 Will Be In-Person
With the announcement of the Fair and the recent announcement about the Taste of Buffalo, it looks like we are getting back to normal here in Western New York. The Taste of Buffalo is back, but it will look different from previous years. Unlike 2020, which was virtual, the largest two-day food festival in the United States has received approval to be an in-person event again. The 38th annual Taste of Buffalo will take place on Saturday, July 10 and Sunday, 11, 2021, in Niagara Square and Delaware Avenue in downtown Buffalo.
There are some major changes that the festival planning committee had to make in order to get approval and help keep everyone safe.  Here are a few of the changes, according to a press release received:
- No free general admission, you will need to purchase an admission ticket
- Event will be divided into sessions with specific times during the weekend
- You must show proof that you are fully vaccinated or have tested negative for COVID-19 within the past 72-hours
- Face coverings must be worn, other than when you are eating or drinking
- The layout will change to allow for more social distancing
For more information, visit tasteofbuffalo.com, and keep up with the latest info by following @tasteofbuffalo on Facebook, Twitter, and Instagram.
Stores That Have Lifted Their Mask Mandate (updated)
10 Most Haunted Places In Western New York
Check out 10 of the most haunted places in Western New York.