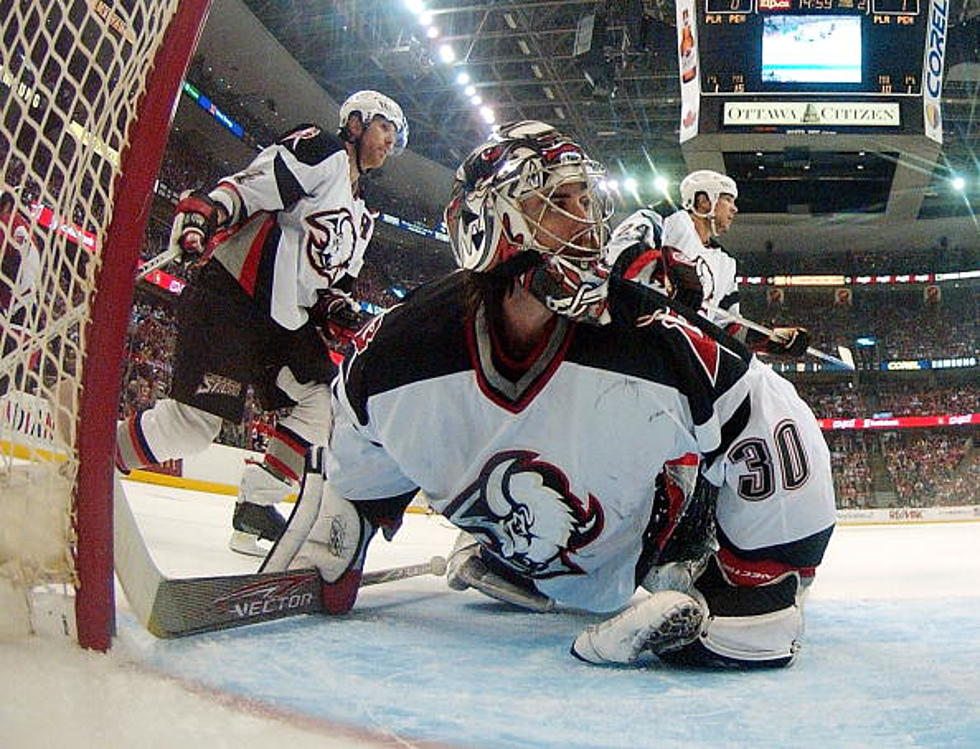 The Buffalo Sabres Need To Bring These Two Former Sabres Back Into The Organization
Getty Images
The Buffalo Sabres have had a rough past few years and yes, that is putting it lightly. To be honest, it's been the darkest it's ever been in the team's history and I would say the 10-year-playoff drought the Sabres have had is worse than the 17-year playoff drought the Bills went through.
The Sabres are likely to trade away captain Jack Eichel, and they have already traded away forward Sam Reinhart, defenseman Rasmus Ristolainen and lost both defenseman Jake McCabe and goaltender Linus Ullmark to free agency.
Fan morale is at an all-time low and even though fans will once again be allowed inside KeyBank Center this October for the start of the 2021-2022 season, I'm not sure how many fans will show up and support the team; especially considering the team that will be taking the ice.
It won't help the team on the ice necessarily, but one thing the Sabres can do to help the organization this season is with fan morale and support. One huge step in doing that is bringing back former (beloved) Sabres to the organization in some form or fashion.
Two that absolutely should be brought back are former captain Danny Briere and goaltender Ryan Miller.
Briere played for the Sabres from 2003-2007 and was a co-captain from 2005-2007 with Chris Drury (who is now the general manager of the New York Rangers) and Miller played for the Sabres from 2003-2014 and grabbed the starting job in 2005. Miller retired from the NHL a few months ago.
I'm sure both of them have other things going on, but could you imagine getting them back in the organization? It doesn't have to be the GM, assistant GM, director of player personnel or anything like that. It could be something as simple as an honourable job title that lets the fanbase know that a past player who was around during better times is here and gives them hope.
We all know the Sabres will (in all likelihood) be towards the bottom of the standings once again this season, so off-the-ice moves are a place to win back the fanbase.
Buffalo Sabres Captains Since 2000
Buffalo Sabres Goalie Masks
CHECK IT OUT: 100 sports records and the stories behind them