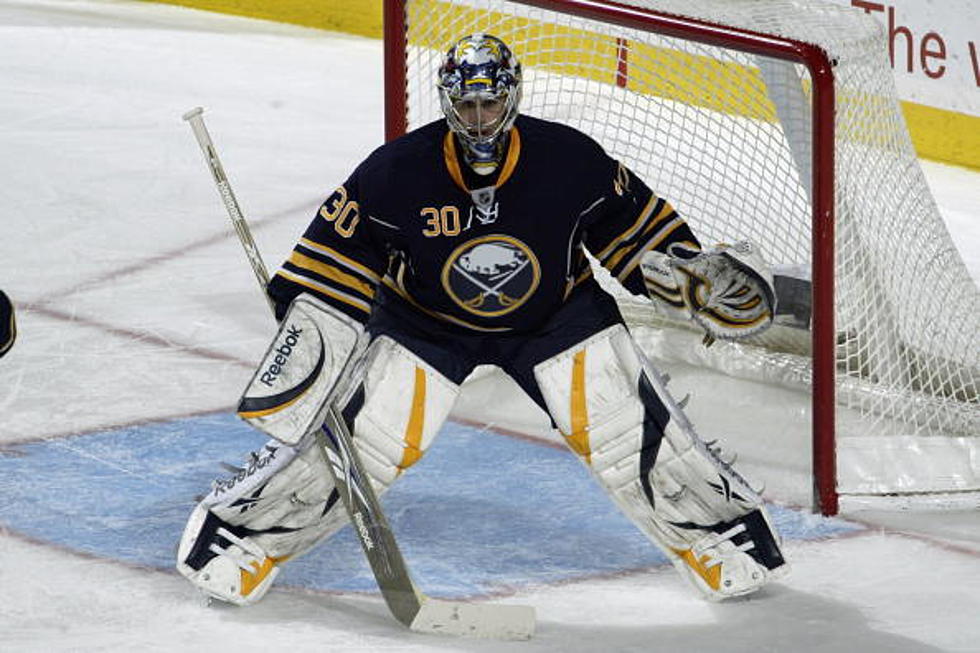 Ryan Miller Returns to Buffalo This Week
Getty Images
The Buffalo Sabres really did have it good with their goaltending. Sabres fans were essentially treated to world-class goaltending for over 20 years with both Dominik Hasek and Ryan Miller.
Other than two or three seasons where Hasek was traded and Buffalo had Marty Biron and Mika Noronen in net, we have seen either Hasek or Miller as the starter until 2014, when Miller was traded to the St. Louis Blues.
Ryan Miller is one of the most beloved Sabres of all-time. For someone my age, who started watching every Sabres game in the early 2000s, he was an idol.
Miller was a 5th round draft pick in the 1999 NHL Entry Draft. A draft that was famous for not being overly strong. Miller had a breakthrough Hobey Baker season at Michigan State and became the best goaltending prospect in hockey.
He went on to play 12 years in Buffalo and ended his NHL career as the winningest U.S. born goaltender in history.
On Wednesday, Miller was back in Buffalo for a very special honor.
Ryan was among the sports figures who were inducted into the Greater Buffalo Sports Hall of Fame.
Miller talking with newly retired Rick Jeanneret is such a cool photo. You can just hear Rick saying, "MILLERRRRRRRR."
I wasn't old enough to appreciate Hasek when he played here but I did see all of Miller's career. He was a more shy and private guy than others on those post-lockout Sabres teams, but he captured the hearts of Western New York.
5 Free Agents the Buffalo Sabres Should Target in 2022
Here are five players the Buffalo Sabres should target in free agency this off-season.
Price Drop On Jack Eichel's Former Buffalo Home
Price drops on former Sabres captain Jack Eichel's
Buffalo home
.
CHECK IT OUT: 100 sports records and the stories behind them