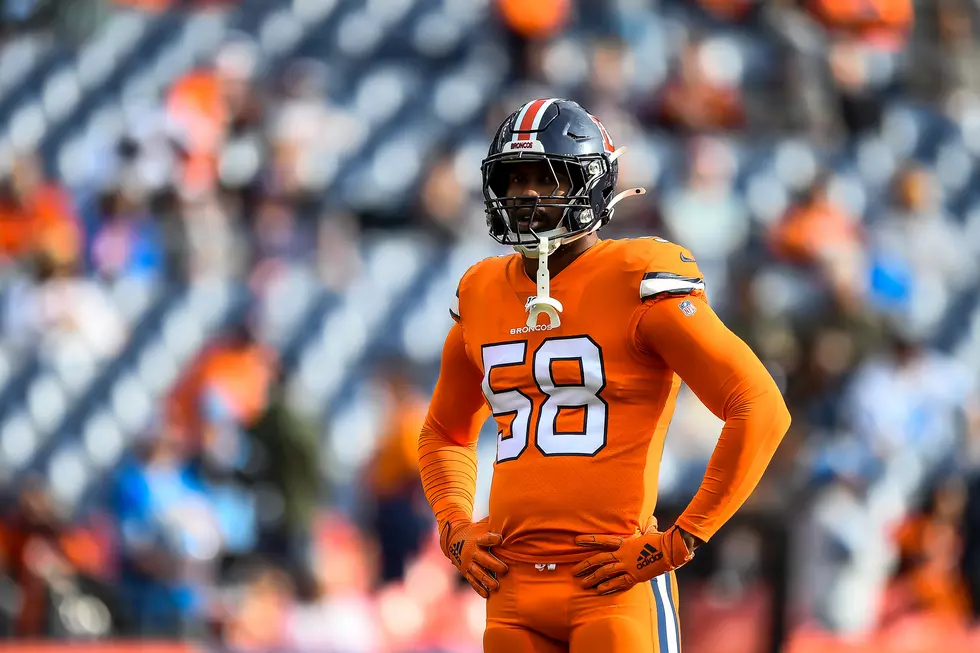 Super Bowl 50 MVP Von Miller Tests Positive For COVID-19
Getty Images
Von Miller was the MVP of Super Bowl 50 and probably just as fit as anyone else, however, COVID-19 does not discriminate. You can be the healthiest person on earth and still contract the virus.
Enter your number to get our free mobile app
Miller wanted to come forward to announce his illness hoping it would have an impact on others such that COVID-19 is SERIOUS & REAL.  It is not a conspiracy or 5G related.
It's super serious. I try to keep my body in tip-top shape. I try to be Superman. I try to make things happen. I try to stay up on my health. I know if I can get it, then I know that anybody can get it. I want people to really take it seriously. […] When I found out that I had it, I can't even lie. I was shocked. I was nervous. I wanted to call my mom and call my dad and let everybody know. But at the same time I wanted to let them know I was fine and I was OK.

 
LIVE UPDATES:
Coronavirus in Buffalo, NY
TACKLE THESE: Check Out the Best Uniforms In Each NFL Team's History