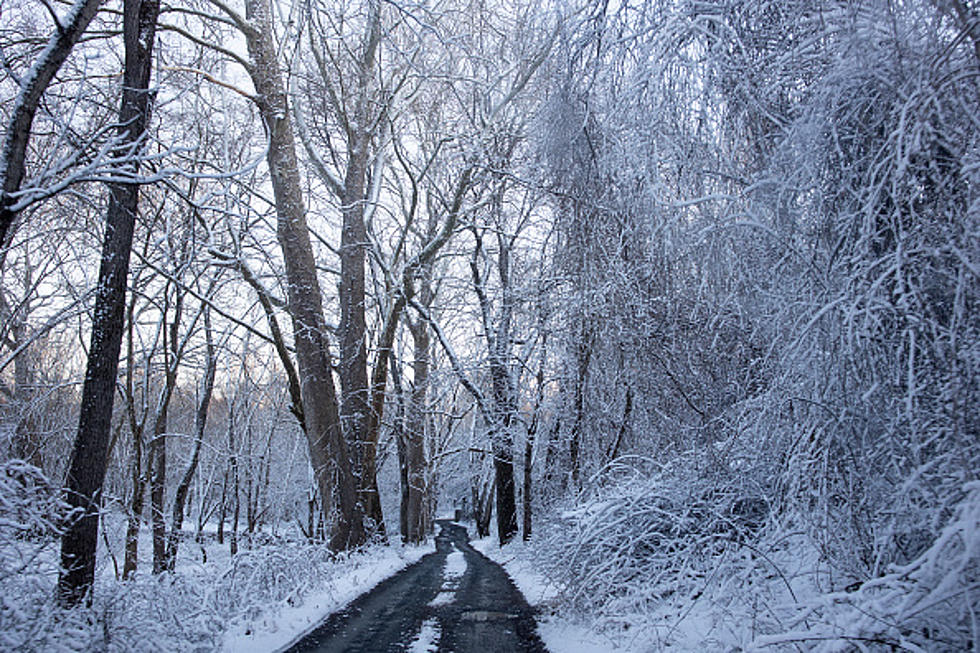 Snow Is On The Ground Across Western New York [PICTURES]
Corbis via Getty Images
The winter season officially started today as the first snowflakes of the season fell across Western New York.
Feel Good Mornings With Dave Fields Mon-Fri 6am-10am
A major cold snap has come across Western New York and with that, the snow has come to the Southern Tier. This morning, Jamestown, Springville, and Olean all woke to snow covering the landscape.
Check out some pictures that were posted on Social Media.
We could see a chance of that snow continuing over the next 48 hours. Today we will see the high temperature reach around 46 but the scattered rain will continue and we could see more snow overnight tonight into Wednesday morning.
Tomorrow looks more of the same as today. Cold with scattered rain and possible snow showers. Again most of the snow will stay in the Southern Tier and will be measurable.
But there is some good news. By the end of Thursday, we will see a shift in the weather and a warm-up will sweep across the region. We will go from the snow to highs possibly reaching into the 70s on Sunday.
2006 October Snowstorm Buffalo
Massive October Snow Storm In Buffalo: A Look Back
The Most Buffalo Way To Measure Snow
Buffalo is known for several things, snow, wings, Bills football, and for being a drinking town. So when we measure snow, we do it in the most Buffalo way, using beer cans.
5 Ways To Relieve Sore Muscles After Shoveling Snow
As you head to work today, or maybe to the store to buy s snowblower, here are some things you can do to help ease the pain of those aches and soreness.