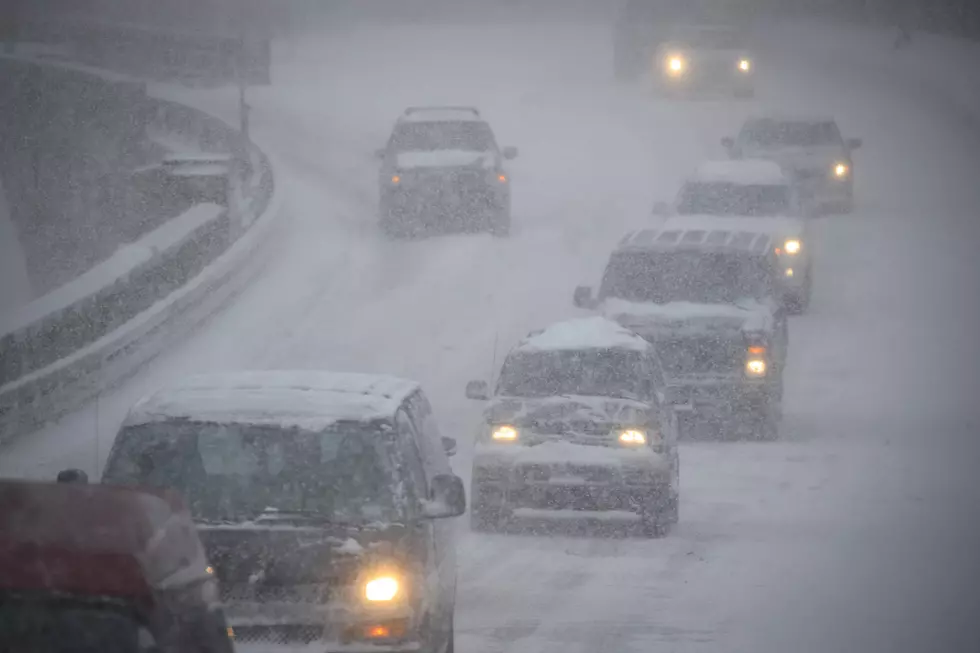 More Significant Snow Coming to Buffalo and WNY
Drew Angerer
It felt like everyone had the same reaction when seeing one another this past Friday and Saturday: "I can't take this (weather) anymore."
It was brutally cold on Saturday. You factor in the snow squalls and the drifting snow, making shoveling useless, then you can understand why Buffalonians might be over this weather.
Unfortunately, we're not quite over the snow and cold just yet.
Monday and Tuesday will see above-average temperatures in Western New York, with temps in the 40's for Monday and 50's on Tuesday.
However, Tuesday will be a rainy day with some flooding concerns and then the weather turns colder the second half of Wednesday, according to WIVB.
Mike Doyle of WIVB says Western New York will deal with some lake snow showers, but Friday is the day that we need to look out for when it comes to significant snowfall.
Several inches of snow could fall on Friday. It's still too far out to get exact snowfall amounts, but the tracking system says that snowfall will impact the Buffalo region on Friday.
This will be part of a widespread weather system that will drop snow across New York State.
Mike Cejka of WIVB says early projections put the snowfall at around half a foot of snow for much of Western New York and around 5 inches for the City of Buffalo;
It had to be on a Friday too....I'm over the snow. I'm over the cold.
25 Underrated WNY Restaurants You Need to Visit
So many hidden gems in Buffalo for food. Here are 25 places you should be visiting.
27 Meals That Buffalonians Would Choose To Be Their Last
See How School Cafeteria Meals Have Changed Over the Past 100 Years
Using government and news reports,
Stacker
has traced the history of cafeteria meals from their inception to the present day, with data from news and government reports. Read on to see how various legal acts, food trends, and budget cuts have changed what kids are getting on their trays.