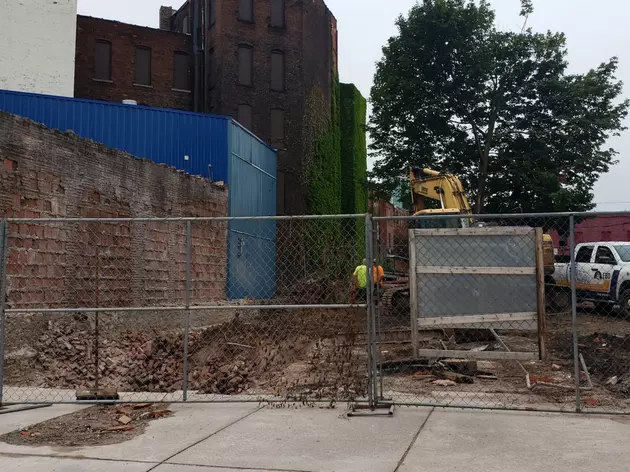 Shocking Video Of Building Collapsing in Buffalo
TSM
I know that this video is old, but if you missed it on 4th of July weekend, it is a wild video to see.
This building started crumbling in downtown Buffalo and it was all captured on video from across the street. It turned into a massive dust cloud that filled the streets of Buffalo.
On the corner of Oak and Genesee streets, a building started partially collapsing, causing quite a scene. It is important to note that nobody got hurt as the debris came down. The incident happened on July 2 at about 10:45 am.
The building is over 100 years old and was vacant at the time. In fact, there were a few people in one of the adjacent buildings, but everyone got out and was okay. Apparently, the current owners were trying to fix it up and knew that it was not in good shape.
The partial collapse marks the end of a brief effort by a new owner to save the historic structure, which had already been identified as endangered, and which was the subject of emergency planning by architects and engineers as recently as Friday morning, even as the front facade fell in", according to the Buffalo News.
What is next? The building has been knocked down and is gated off and you can see the picture above. Take a look at the footage that was captured below.
I am sure that you have heard of the condo in Miami that collapsed. A condo building collapse happened at about 1:30 a.m. on Thursday, June 24, and crews have recovered 90 bodies with dozens still missing. Not the entire building crumbled. Officials actually had to stop the search last week because they needed to knock the rest of the building over so that it was safe for rescue crews to go back and search for missing loved ones.
Country Concerts Coming To Buffalo 2021
Famous People Who Are Bills Fans
13 Pictures That Show Just How Crazy and Loyal Buffalo Bills Fans Are