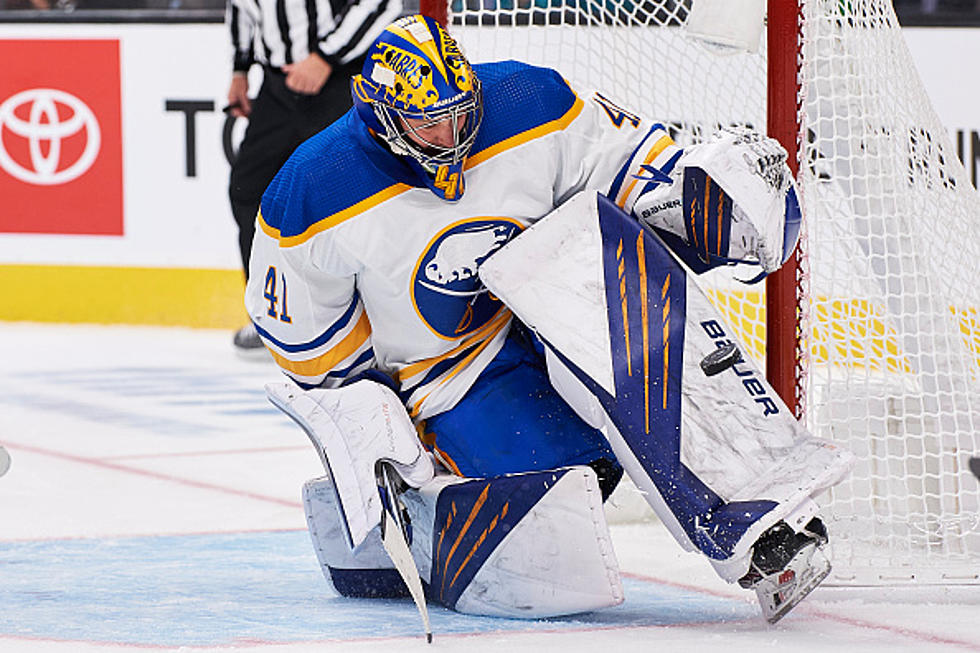 Sabres Need A Name For Their New Mascot
Icon Sportswire via Getty Images
The Buffalo Sabres need your help to name their new pet! Actually, it's more of a mascot than a pet.
After announcing that they are going to be getting a dog, the Buffalo Sabres reached out to fans on Twitter and Instagram to ask what the new dogs name should be? So many great options when you consider all the fantastic players the Sabres have had and the incredible play by play announcer that they have as well. Rick Jeanneret is a legend in Buffalo and the NHL and the name Rick might be the perfect choice for the dog.
Lots of professional sports teams have gotten dogs as pets/mascots over the last couple of years. The Buffalo Bisons welcomed the bat dog "Thunder"  from Trenton (where the Bisons spent time while the Blue Jays played at Sahlen Field) to downtown Buffalo this past summer during their season. The dog was part of the summer for them and they brought the dog to Buffalo to help with a game!
Get your entry in and choose your favorite and the next time you go to a Buffalo Sabres game you can tell your friends that you help to pick out the new name.
As of early Thursday, there was no official word or announcement about a Jack Eichel trade. Rumors have been ramping up on social media this week.
This Is The Worst Place To Live In New York
If there is a best, there has to be a worst.
12 Simple Tasks Buffalo Wives Insist Husbands Fail