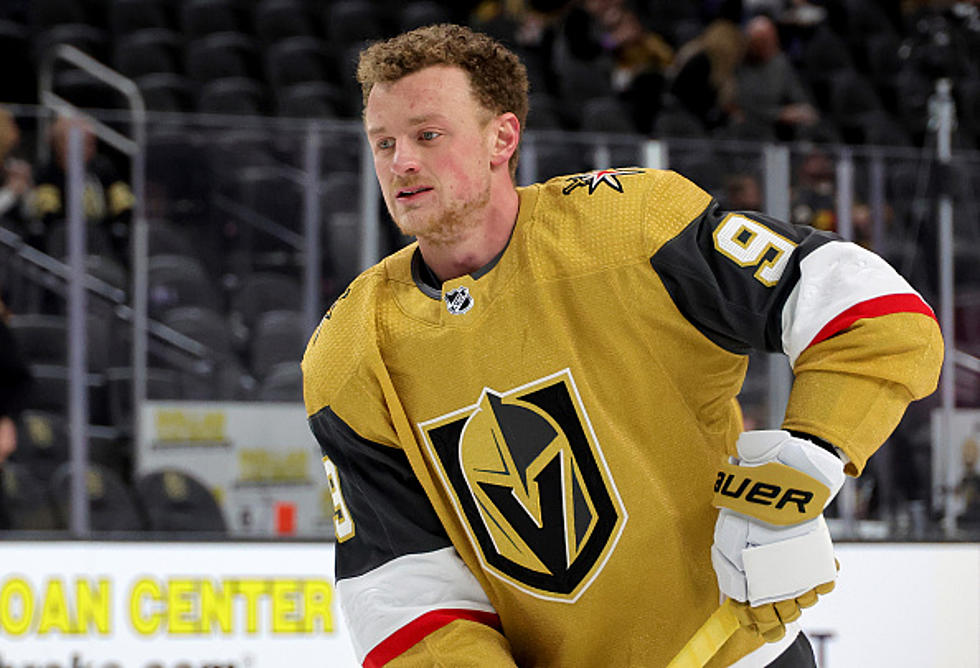 Team Hated Jack Eichel, Returns To Western New York
Getty Images
Buffalo Sabres fans are looking forward to seeing Jack Eichel back in Western New York tonight when the Sabres take on Jack Eichel and the Las Vegas Golden Knights. Eichel left the Sabres not on 'great terms', especially with the fans. The first time that Jack Eichel was back in Buffalo, the fans booed him quite often and Jack Eichel did not like that at all. In fact, after the game during a press conference, he expressed how he felt about it.
Tonight might not be a different story. Have fans gotten over the Jack Eichel drama about him wanting to leave? After all, he just wanted to have neck surgery to get better and the Sabres were not letting him do so.
Eichel has 15 points through 14 games as he returns to KeyBank Center tonight. There are still some tickets left. Fun fact for tonight is that Tuch and Eichel (who were both involved in the Eichel trade--were once teammates in their younger years).
People on Twitter sharing stories about how Jack Eichel was NOT like much by his teammates in Buffalo. Twitter user Kevin in Buffalo wrote 'he was NOT liked by his teammates in Buffalo and I don't blame them.'
Four Bills Players Who Could Leave Buffalo in 2023/2024
Four players that Buffalo Bills general manager Brandon Beane will have to make decisions on.
15 Things You Should Never Do at a Bills Home Game
Things that are a no-no to do at a Buffalo Bills home game.