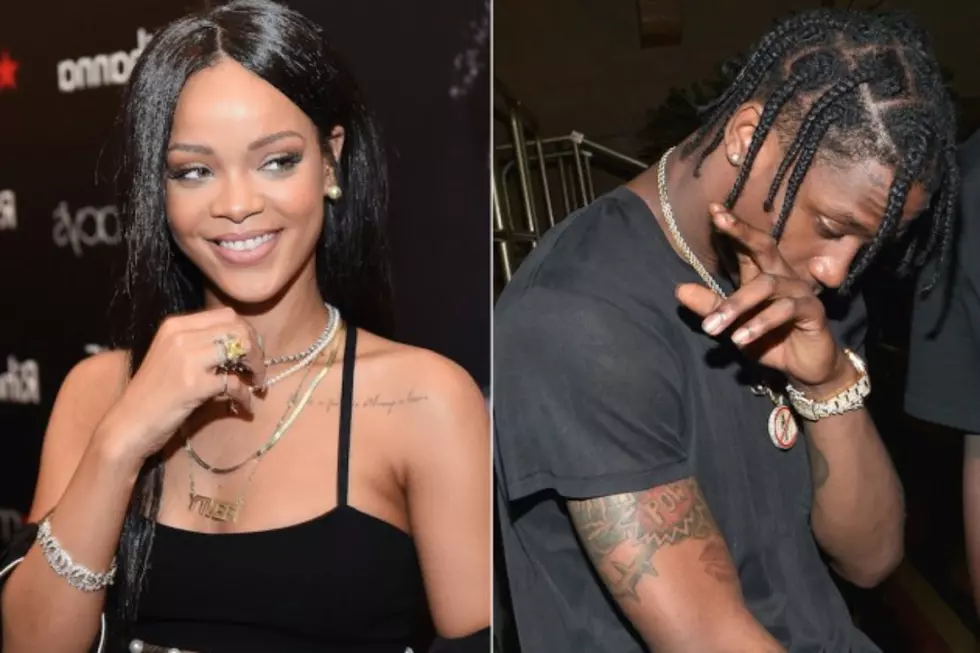 Rihanna Fires Back at Critics
Corey Lanes/Getty Images
Everyone's been wanting to know if Rihanna and Travis Scott are really talking or is it just a little "Hit and Quit" type of deal. Well after all the hate comments and bogus stories about the two hooking up at NYFW, RiRi took to instagram to shut everyone up. Here is what she put:
"OMG, WHY ARE YOU STILL SINGLE?"

"Cos Im A Cunt"
If this isn't the funniest response… Let us know what you think!