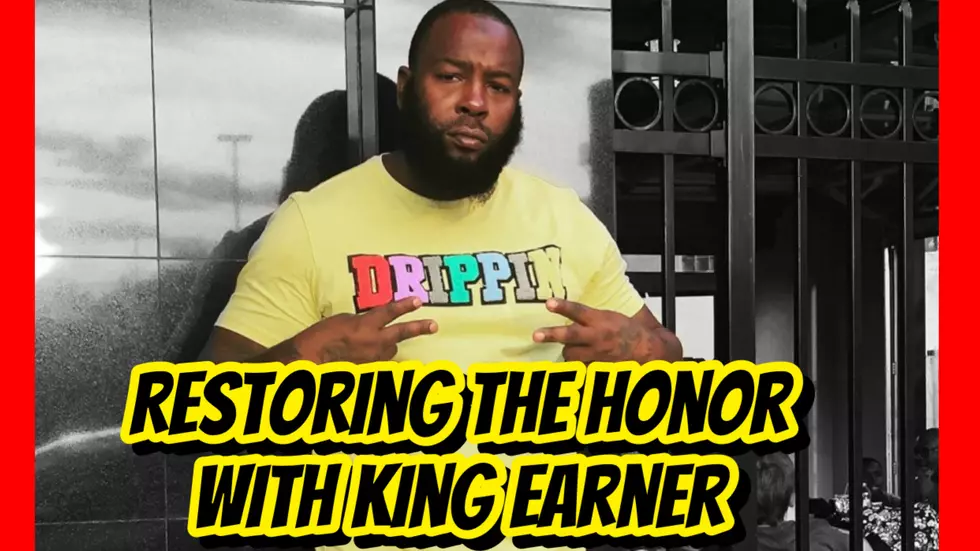 Restoring The Honor With King Earner
@KingEarner1
It's not often in life that one makes it out of a hard situation and reaches back to help others going through the same thing, but Philly's own King Earner is the exception.Without going into full details on King Earner's life, I'll say that he's gone to prison, been in the streets, won and taken losses. But after going through all of that he decided to spend his time now helping and motivating the youth through his "Honor Your Life Campaign" and HUGE Youtube channel .
King Earner shows the people that it's cool to be a law-abiding citizen, it's cool to be a father, and it's cool to stop the violence. But he also shows the reality of what happens when you decide to play in the streets the consequences that come with it. Not many people show both sides, but Earner shows his honor by doing so.
If you know @DJBandanaBlack than you know I'm all about helping the people, so when I came across this brother it was something I could relate to. A few months ago I got a chance to visit Philly for the first time and actually see for myself some of the areas, and I can honestly say if you can do anything positive coming from there that's an achievement in itself.
BTW Pat's Steak Subs is better than the other spot lol. But on a serious note with all the negative things in life that we give our time I think its honorable to sometimes give people their roses while they can still smell them . Be sure to follow and support King Earner and also check out that Sea Moss Gold he has "It Will Change Your Life".
For more on King Earner (Links Below)