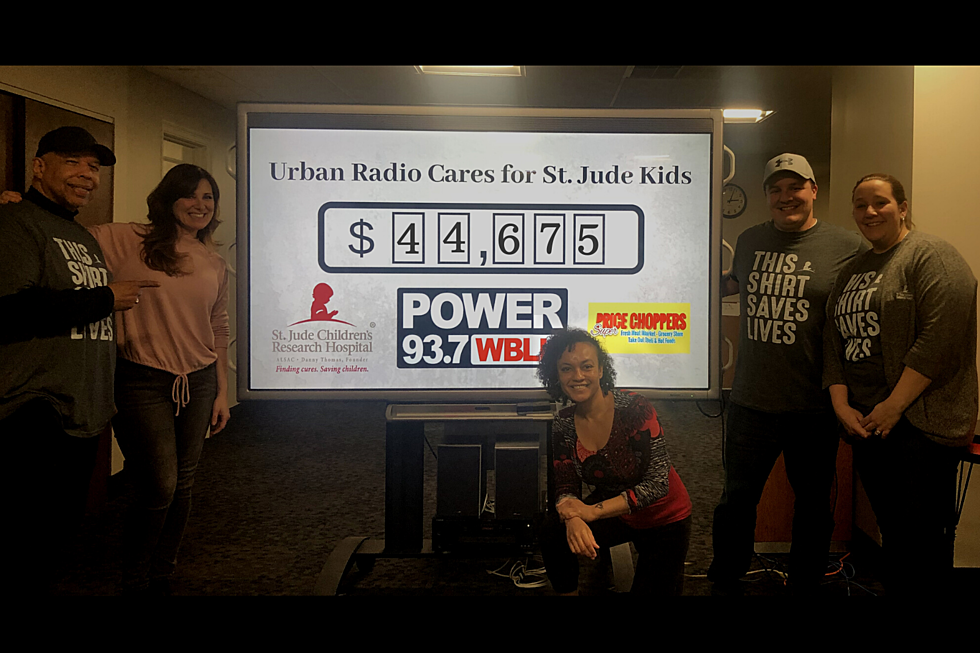 Power 93.7 WBLK's 2020 St. Jude Radiothon Final Total
Townsquare Media
Another incredible year has come and gone and once again WNYers have shown their generosity. We were able to beat our previous record and set a new high mark...
We could not have raised this incredible amount without the support of our partners like:
Our presenting sponsor OLV Human Services
Our Online Donation Center sponsor Paul's Jewelry Designs
Our tote board sponsor Super Price Choppers of Buffalo
Our transportation sponsor Freeway Insurance
Amherst Roofing
Liberty Cab
NFTA
Atwal Eye Care
And of course all of our staff members who dedicated their time and effort to this amazing and crucial cause.
Enter your number to get our free mobile app
We could not be prouder to be a part of our Western New York community, and we send our thanks to each and every person who became a Partner In Hope or contributed in whatever way they were able to.
You can continue to donate to St. Jude all weekend by texting "KIDS" to 626262 or calling 1-800-411-9898. You can also click the button below to learn more about St Jude Children's Research Hospital and find out how you can get involved with their many efforts to make it so no child dies in the dawn of life.