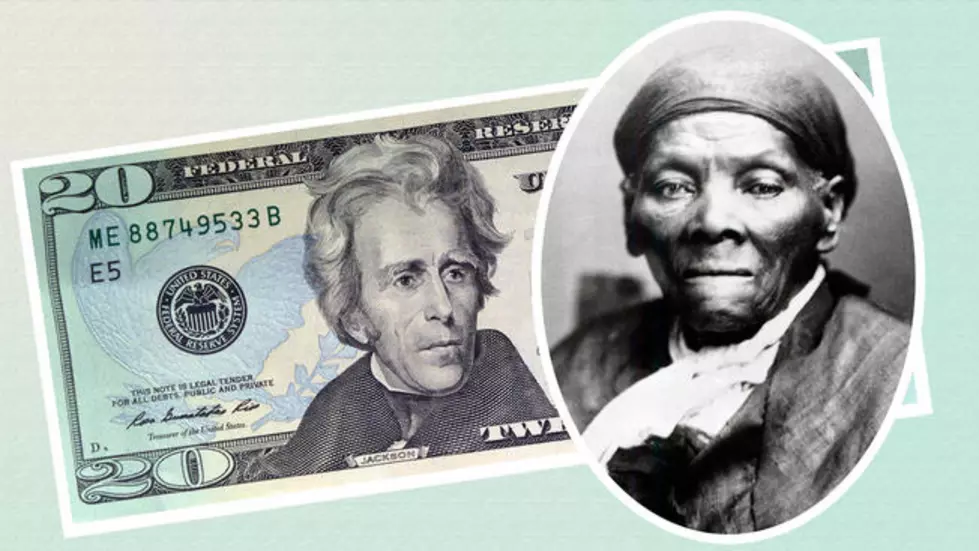 POLL: Should Andrew Jackson Remain on the Back of the New Harriet Tubman $20 Bill?
www.nbcnewyork.com
I wonder how Harriet Tubman would react to knowing she is going to be the 1st Woman EVER to be on any U.S. Currency!  I imagine it would be the most Victorious Moment in her entire life.
Additionally, I wonder how Harriet Tubman would react to knowing that she will SHARE United States representation on the New $20 Note with a RACIST / SLAVE OWNER?  I imagine she'd feel insulted and disappointed,
Now many will read the blog and deem it an attempt to stir up some Racial Controversy, while thinking to themselves, "those Black People can never be satisfied".
Being African-American, I am ELATED ... but indeed NOT SATISFIED.  I feel that keeping Andrew Jackson on the Back of the New $20 Note is grossly inappropriate!!!  Andrew Jackson was not you're everyday Slave Owner, he was a RENOWNED SLAVE OWNER!
Here's an excerpt from Wikipedia regarding Andrew Jackson plight as a Slave Owner:
In addition to his legal and political career, Jackson prospered as planter, slave owner, and merchant. He built a home and the first general store in Gallatin, Tennessee, in 1803. The next year he acquired the Hermitage, a 640-acre (259 ha) plantation in Davidson County, near Nashville. He later added 360 acres (146 ha) to the plantation, which eventually grew to 1,050 acres (425 ha). The primary crop was cotton, grown by enslaved workers. Starting with nine slaves, he held as many as 44 by 1820 and later held up to 150 slaves, making him among the planter elite. Throughout his lifetime Jackson may have owned as many as 300 slaves.[17][18]

African American men, women, and children were enslaved by Jackson on three sections of the Hermitage plantation.[18]Slaves lived in extended family units between five and ten persons quartered in 20-foot-square cabins made either of brick or logs. The size and quality of his Hermitage slave quarters exceeded the standards of his times. To help slaves acquire food staples, in addition to his rations, he supplied slaves with guns, knives, and fishing equipment for hunting and fishing.[18]At times he paid his slaves with monies and coins to trade in local markets. The Hermitage plantation was a profit-making enterprise and Jackson, demanding slave loyalty, permitted slaves to be whipped to increase productivity or if he believed his slaves' offenses were severe enough. At various times he posted advertisements for his fugitive slaves. For the standards of his times he was considered a humane slave owner who furnished his slaves food and housing, and did not prohibit his female slaves from having children.[18]
Based on the information available concerning Andrew Jackson Slave Owner Status, I reiterate my feelings of insult, inappropriateness, and insensitivity on the part of Jack Lew, and the U.S> Treasury Department, regarding their decision to keep Andrew Jackson's picture ANYWHERE on ANY CURRENCY.  Had Andrew Jackson been Homophobic with his picture on the back of a U.S. Currency Note with any Celebrated Gay Notable on the front, trust me...there would be a very organized outcry from the LGBT Community in opposition of that move.
Not everyone agrees with me, as you may not, so I've created a POLL whereas you can voice your opinion.  One of those who disagrees with me would be Former Presidential Candidate, Dr. Be Carson.   Click the video link below to hear what he has to say about Harriet Tubman's Picture being placed on the New $20 Note.
WATCH ... THEN TAKE THE POLL BELOW: